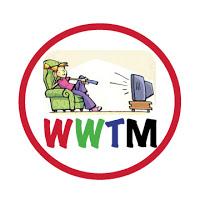 THE ANSWER TO THURSDAY'S TRIVIA QUESTION: George Clooney starred in ER and Gravity
FIRST FIVES:  Ed Ziskind, Heather Doyle, John Romeo, Lillian Doremus & Megan Quirk HONORABLE MENTION: David Gorin 
THE NUMBERS
Wednesday's Broadcast Top 5
Modern Family-ABC 3.1/8.5
American Idol-FOX 2.7/10.7
Survivor-CBS 2.4/9.4
Criminal Minds-CBS 2.2/9.4
Chicago PD-NBC 2.2/8.0
Wednesday's Cable Top 5
Duck Dynasty-A&E 2.0/5.1
FX Movie-FX 1.1/2.9
Wahlburgers-A&E 1.1/2.3
Big Bang Theory-TBS 1.1/2.8
American Dad-Adult Swim 1.1/2.3
Wednesday's Top 5 Nielsen Twitter Ratings
American Idol-FOX 67,600 Tweets
Survivor-CBS 57,500 Tweets
Law & Order SVU-NBC 47,700 Tweets
Workaholics-Comedy Central 26,900 Tweets
The Americans-FX 6,300 Tweets
The Americans Season 2 premiere
delivered 1.9 million total viewers down 41% from last January's series premiere. Against A18-49, the show delivered 1.5 million viewers down 45% vs last January's premiere as well.  The Americans was a big time shifted program, so my guess is that these numbers will rebound once the Live + numbers come in.
Early Morning Ratings for the week of 2/17/14-2/21/14
GMA 1.9/2.3
Today Show 1.8/2.1 (and this was still the Olympics)
CBS This AM .9/1.0
Late Night Numbers for Wednesday:
Tonight Show delivered a 1.7 RA18-49 with 5.5 million viewers vs. Lettermans 2.4 million viewers and Kimmels 2.4 million viewers
Late Night with Seth Meyers delivered a .9 RA18-49 with 2.6 million viewers
THE SHOWS
Scandal
So much to pay attention to in this show and its Kerry Washington's pregnancy that's distracting me from it all. I kept looking at her bag in front of her belly, or her cape, or her coat. She's gotta be having a girl. She looks SO different to me and she got big fast. She still kicks ass, don't get me wrong. Okay, so aside from that, Liv's back in the White House, making out with the President in the Oval Office and Mellie just walks in not even caring. Mellie is on a mission and when Mellie's on a mission, she's a focused fighting machine. Brilliant move inviting Olivia to lunch when the rumors about the affair heated up again. This Sally Langston is a piece of work huh? The devil killed her husband, not her. The devil got inside of her and killed him. I guess that's what happens when you make a deal with him huh? Since Sally dropped the bomb about keeping her job AND running for office, Fitz needed a new running mate. He chose Jon Tenney. Liv didn't like that choice but didn't know why. Mellie didn't like that choice either. We should have know there'd be a reason, those two rarely agree. Didn't see it coming but the reason is:  He's in love with Mellie. O...M...G...Shondra Rhimes thought that would be the shocker of the night. It wasn't. The shocker of the night was that James is the leak. James is working with David to take Cyrus Beane, his husband, DOWN. Could it get any juicier? Add to that that Olivia's Dad is out of work and out for blood and he pretty much told his daughter that he's going to kill the love of her life.  Is Jake looking hotter to you? Amazing how I can be happy with Olivia being with him even though it's just for show. Scandal rules. I don't think there's any show like it on TV. Is it Thursday yet?
Parenthood
A lot of people I know find
Parenthood
too real sometimes and use that as the excuse to not watch. I get that. Most of us want to escape and not be reminded of ourselves during TV time, but that actually
is
what makes Parenthood such a special show. It was Julia's first weekend without her kids and I had never thought about what my Mom may have felt like after she dropped my sister and me off with my Dad for "his weekend".  I also never thought about how my Dad may have felt having us in his tiny apartment away from our stuff. This wasn't a true tearjerker episode, but I did find myself welling up when Adam, Crosby and Sarah all just showed up at Julia's house to help her through it all. If you're lucky enough to have siblings who care about you the way the Braverman siblings do, you're truly blessed.
THE OTHER STUFF
-No surprise that BET's Being Mary Jane has been renewed for a 2nd season. 
-I can't imagine where you'll be on Sunday night that you won't be watching the Oscars but if you find yourself stranded somewhere not near a TV screen, just download the Watch ABC app (if you don't already have it) and you can stream the entire show live. 
-I've been saving this clip for today's edition. Meryl Streep has been nominated for 18
Academy Awards
. We all know she's brilliant, but this clip from Ellen just proves it yet, again.  Enjoy: 
http://www.youtube.com/watch?v=A8TSBw5JiWE
-Some Oscar stats to celebrate the big Oscar weekend ahead

3

 people have declined an Oscar: screenwriter Dudley Nichols and actors George C. Scott and Marlon Brando.

4

 ceremonies were co-hosted by women.

5

 ceremonies have not had any hosts: 11th, 41st, 42nd, 43rd and 61st.

6

 ceremonies have been hosted by one woman.

7

 years have passed since Ellen DeGeneres first hosted.

9

 ceremonies have been hosted by Billy Crystal.

19

 is the record number of times Bob Hope hosted the Oscars.

2

 venues have only been used once: Hollywood Roosevelt Hotel, Academy Theater.

3

 times the Oscars has been postponed: 1938 due to flooding, 1968 for the funeral of Martin Luther King Jr.; 1981 after the assassination attempt on Ronald Reagan.

12

 ceremonies have been held at the Dolby (formerly Kodak) Theatre.

25

 ceremonies have been held at the Dorothy Chandler Pavilion.

14

 is the record number of shows produced by Gil Cates.

37

 is the number of years supervising producer Michael Seligman has worked on the Oscar show.

55

 men have hosted or co-hosted.

49

 Emmy Awards have been won by the Oscars broadcast.

49

 years ABC has broadcast the ceremony: 1960-1969, 1975-present.

24

 Oscar ceremonies haven't been televised.

1953

 is the first year the Oscars was broadcast on television.

1966

 is the first year the show was broadcast in color.
Friday's Trivia Question: What's this weeks theme? 

Enjoy Oscar Night! 

Have a great weekend!

WWTM-Kristy

Like me on Facebook at Watching Way Too Much Follow me on Twitter at [email protected] http://watchingwaytoomuch.com

[email protected]