I have been on a challah mashup in the past few weeks. This week is an Asian spin, as I had a few too many scallions leftover that otherwise had the garbage can in their near future. The challah is reminiscent of scallion pancakes we would get for Chinese takeout.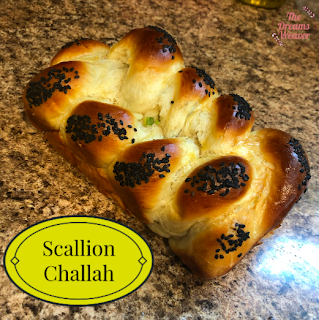 What you will need:
The Best Challah Bread recipe
Filling
1 tablespoon toasted sesame oil
3 stalks scallions, minced
Salt, pepper, and crushed red pepper
1 egg beaten
Topping
A few pinches of toasted sesame seeds and black sesame seeds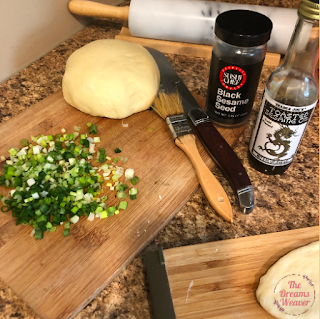 Directions:
Make dough according to directions here in my challah recipe
Preheat the oven to 375°F
Divide dough into 4 equal parts and then roll each part into a  log, long enough to fit a loaf pan.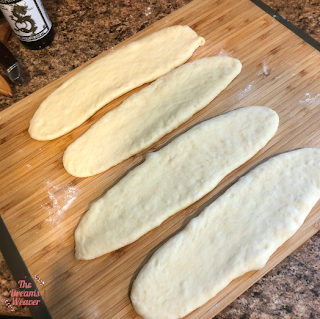 Gently flatten each log so that it is about 2 inches wide. Brush each with toasted sesame oil and then sprinkle with salt, pepper, pepper flakes, and scallions.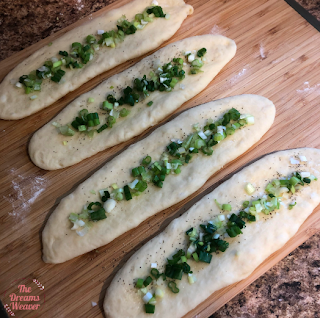 Pinch the edges to seal, and then braid the logs. Place the loaf in a greased loaf pan and then brush with egg wash and sprinkle with sesame seeds.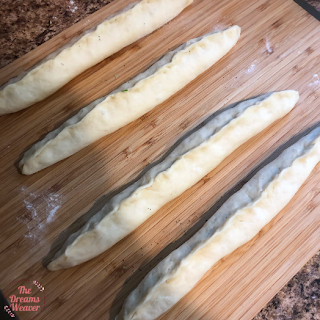 Bake for 30 minutes, until the top is golden brown and the challah is cooked through.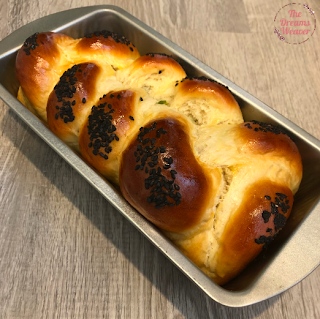 Try not to eat the challah before
Shabbas
!
Enjoy!