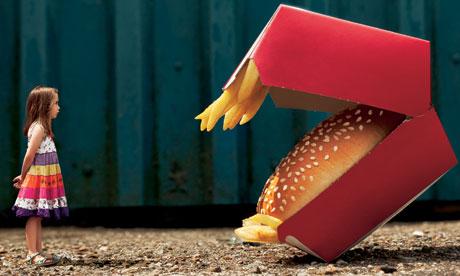 As we are moving ahead in our lives, we are becoming more and more prone towards readily available things. Since life is becoming very fast and that almost each one of us is leading a working life, it is becoming challenging for people to take out time for various things. This fast moving life is adversely affecting our food patterns. Since people are hardly left with any time and energy by the day end, they often land up on consuming readymade food items. As a result, children are becoming prone towards consuming junk food. Junk foods are those items that take very less time in cooking up, for example French fries, pizza, sandwiches, fried items, etc… Since, junk food adversely affects the health of children, it is essential to say them "No" for it.
How to say "No" to kids for Junk Foods?
Emotions prevent parents from stopping or controlling their kids for consuming Junk Foods. As a result, the habits of children tend to keep spoiling up.
Steps for controlling their habit towards junk food:
Stop their Juicing habits: Parents with bottle sucking babies should stop giving them juices via bottle. Bottled packaged juices contain sugar. This sugary water is basically a harmful beverage for their babies. Hence, parents should only provide milk or water to their babies.
Control the snacking habits of kids: Instead of healthy snacking, kids enjoy munching on stuff like cookies, chips, candies, chewing gums, etc…. As a result they deprive themselves from the goodness of fruits, vegetables, sprouts, etc… Parents should be firm enough to control and make their kids learn about the benefits of good snacking. Pictorial presentation will be a good way to make them learn about this positive point.
Carry food while you travel: It sounds really fun when parents want to treat their children or bring smiles on their faces by taking them to their favorite snacking joint. But they forget that this could become a regular habit for their children. It is good to carry whole grain vegetable sandwiches by keeping them in cooler. This will maintain the taste and provide essential nutrients in a form of healthy munching. Apart from this instead of packing sugar coated cookies, salty snacks, etc… it is advisable to carry fruits like water melon, grapes, musk melon, etc… while travelling.
Permission on special moments only: Complete restriction for junk foods is also not a viable option. The motive is to make them understand the goodness of homely cooked food vis-à-vis junk food items. Also, it is essential to give them a break from the regular food taste. So, parents should allow their children for occasional munching. Children should be allowed to munch on junk foods while they are going for birthday parties or school functions or in family occasions.
Be firm: The most essential thing is self firmness. If one has promised to control on dietary intake of their children, then they should follow it consistently. Parents should have a control from coming under any pressure or emotional drama of their kids.