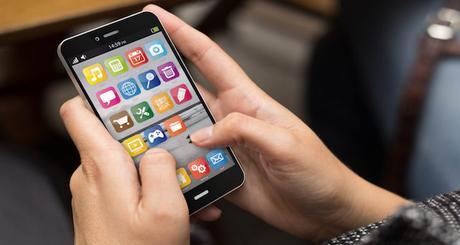 October 20, 2016
0

Email This Post

Print This Post
Saving Your Time and Sanity: There's A Mobile App For That!
Maybe you're not sure that creating an app is right for your business, but as an integrated marketer, using apps is essential to your success. Apps are about much more than chatting and entertainment: they can help you manage your time, harness your creativity, do more during the day, and even increase sales – hopefully, in a fraction of the time you're currently spending. Here are a few that are tested and trusted by small businesses.
Time Management Apps
Spark lets you effortlessly sync and manage email from different accounts. Users love Spark for its superior organization. Besides grouping emails (social, promotions, actual mail), it lets you perform batch operations, too. Spark connects to all of the major cloud services (Dropbox, Apple's iCloud Drive, Microsoft OneDrive, etc.), so you can attach and save files with ease.
Rescue Time can boost productivity, almost instantly, by showing you where you spend your time, broken out by application and website. Set productivity goals…and if you're not achieving them, you can set alerts to keep you from wasting too much time on a particular site or application.
Apps to Help Take Care of Business
Buffer helps manage and maximize your social media, allowing you to schedule posts to social media platforms. (Forbes and Business Insider are fans.)
Canva is popular for beautiful, high-quality templates that make your social media channels look legit – even on the go. It boasts an impressive photo-editing tool, along with over a million free images and icons.
Trello is like having your own dedicated project management team. Create and assign tasks, keep track of due dates, add checklists, and attach files from Google Drive, Dropbox, or your computer. There's a free app and a version that costs $9.95 per month and seamlessly integrates with apps like Slack and Evernote.
Apps That Show You the Big Picture
Cyfe integrates and organizes different sources of business data. Integrated marketers will appreciate Cyfe's ability to generate real-time reports, and it syncs with an impressive (and comprehensive) list of tools, such as WordPress, Google, MailChimp, Shopify, QuickBooks, Basecamp, and many others.
Of course, new apps come and go every week. Business apps don't always inspire the same manic devotion as Angry Birds, so you might alternate between taking a look at the most-downloads list on Android and iTunes, and checking reputable, business and tech sites like NerdWallet or Forbes for their reviews.
Now, get busy downloading, and get less busy at work!