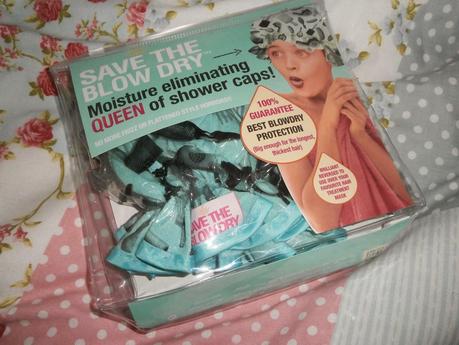 (*)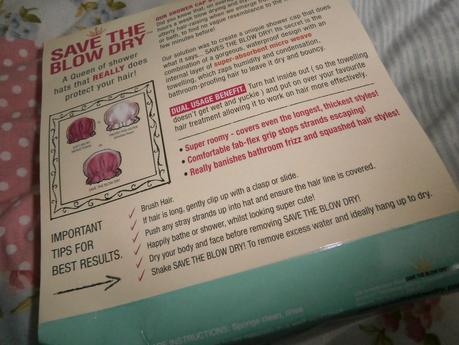 Today I was pleasantly surprised when I had noticed I'd had a lovely packaged addressed to me. It's kinda rare for me to get little parcels.
Truth be told I hate showering. Yes I do love showers but shampooing and conditioning is a bit of a chore. But, as I shower everyday I feel the constant need to wash my hair every time. Which of course isn't necessary.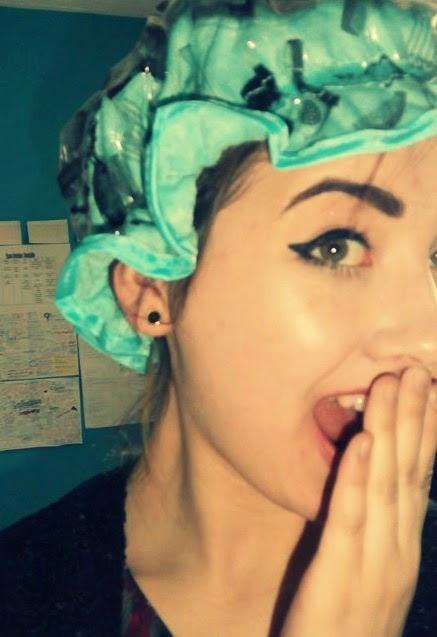 Excuse the fall out :) 

My experience
I've had a really nice experience with the product and the color is so cute. Sadly I had no photograph evidence which flatters this product. 
Now, I'm not one to use a shower cap because I don't believe they work. My hair seems to almost damp when I use one. However, this one is the exception the extra layer keeps your hair super dry. This is partly down to the towel keeping your hair dry as well as the two plastic layers. For this product to work to its best function use a hair treatment to give your hair the best love and attention it deserves. This shower cap is extra roomy for those with those with super long and lustrous hair. Unfortunately it was proven to be too large for my little head.
About Save The Blow Dry
What the company says
OUR SHOWER CAP STORY.......
Did you know that, on average, we girls spend over two hours a week blow drying and styling our locks? And so it's utterly hair-raising when we emerge from our daily shower or bath, to find no vague resemblance to the hair we had a few minutes before!
Our solution was to create a unique shower cap that does what it says. SAVES THE BLOW DRY! Its secret is the combination of a gorgeous, waterproof design with an internal layer of super-absorbent micro weave towelling, which zaps humidity and condensation, bathroom-proofing hair to leave it dry and bouncy.
Super roomy - covers even the longest, thickest styles!

Comfortable fab-flex grip stops strands escaping!

Really banishes bathroom frizz and squashed hair styles!
DUAL USAGE BENEFIT.
Turn hat inside out (so the towelling doesn't get wet and yuckie) and put on over your favorite hair treatment allowing it to work on hair more effectively.
IMPORTANT TIPS FOR BEST RESULTS.
Brush hair.

If hair is long, gently clip up with a clasp or slide.

Push any stray strands up into hat and ensure the hair line is covered.

Happily bathe or shower, whilst looking super cute!

Dry your body and face before removing SAVE THE BLOW DRY™ !

Shake SAVE THE BLOW DRY™ ! To remove excess water and ideally hang up to dry.
What I think
The quality is durable and the elastic is super soft and isn't scratchy on the head. This shower cap is amazing for it's quality. However, the worst thing about the product is the price. It's a hefty £14.95 but the quality is to die for. This product promises the protection of dryness unlike some of the cheaper brands on the high street. The pattern is so beyond cute - I love the usage of the hair tools as it's 'all about hair'. 
Where to buy?This product is £14.95 and is a UK based company. With a small charge for shipping fees. Available online in pink and turquoise! http://www.savetheblowdry.com/
This company is associated with Khandel Light - A charity helping people in India improve communities living in poverty. Providing 
lean water, basic hygiene and sanitation, decent housing, medical care and access to education (especially girls) which we should be grateful for in the UK.