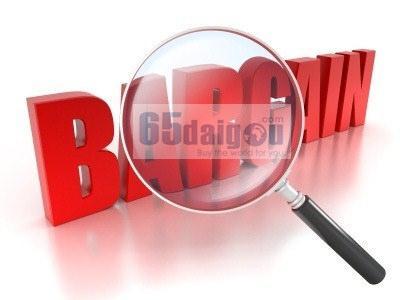 Tell me, who doesn't love good deals? Especially when it comes to grooming necessities such as cosmetics. Girls being girls, we never find ourselves owning too many makeup products. In fact, we need more than one eyeshadow, lipstick and lipgloss to create different looks for various events and occasions. I think the saying,
"Beauty comes with a price"
applies very well here. Given that students and young executives whom just entered the society don't have a lot of spare cash to spend on cosmetics, knowing how to maximize every penny's worth is very important. Before you shrug me off by saying it is impossible, allow me to let you in on how it is possible to get reliable brands at a lower price compared to the retail stores in Singapore - by getting from the originating country or somewhere sells the same product at a cheaper price.
Recently, I browsed through
Sephora.com
(USA website) and compared the price with Sephora Singapore Facebook Page and below are the difference in price.
USA: USD 34 vs SINGAPORE: SGD 59

USA: USD 79 vs SINGAPORE: SGD 160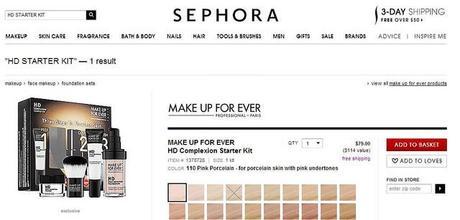 USA: USD 34 vs SINGAPORE: SGD 54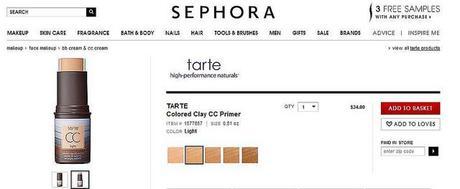 Purchase Directly from Singapore StorePurchase
from USA via 65daigou
All 3 itemsSGD 273USD 147

Shipping cost
NASGD 21.40
Agent fee
NASGD16.98
TotalSGD 247.90SGD 229.29

Savings
SGD 43.71
Furthermore, you get to choose your 3 free samples when you purchase from Sephora.com!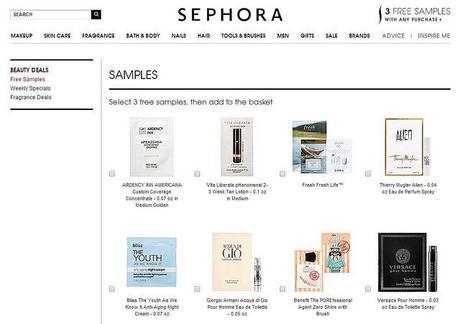 Apart from Sephora.com, another popular beauty website you might want to check out is
Beauty.com
.
I was checking out the site when I spotted this black soap bar by ERNO LASZLO which retails for
USD 45 (approx SGD 57)
.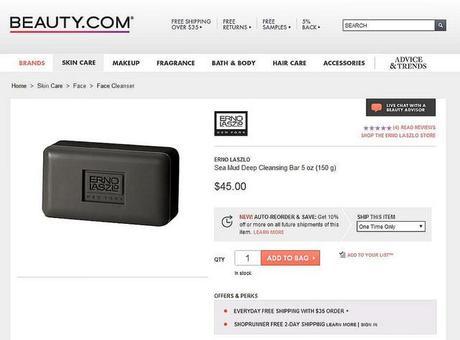 Being a bargain-conscious shopper, I did a price comparison and realised that its retailing for
SGD 89.97
on a Singapore site!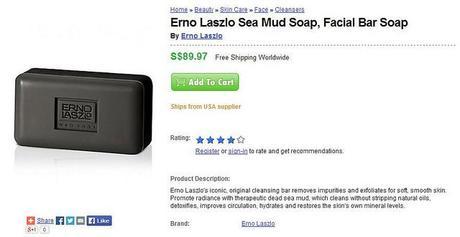 After looking at the difference in price, tell me - which source would you prefer to get your beauty products from? For me, I say its the USA sites! However, some sites do not have the option of international shipping or they charge high international shipping rate. Plus, if you were to get products from 3 different websites, you would have to pay international shipping fee for each site that you get from. Why pay more when you can save the hassle and shipping cost by sending all 3 packages to 65daigou's warehouse in Oregon, USA and ship the combined parcel to Singapore with one-time shipping fee? 
About 65daigou
Shopping agent, 65daigou is well-known for purchasing and shipping service from China (Taobao). But few knows that they are also in the USA and Taiwan business.
Compared to other shopping agents, 65daigou is well-known for their prompt service and delivery. For example, if you face any issues with the product, you can drop them an email to seek for assistance. If it is regarding product defects, they will communicate with the seller and help with the exchange or refund procedures.
Start hunting for cheap alternatives now and submit your order to 65daigou (USA service) now!
65daigou.com
Facebook
Instagram
--------------------
CONNECT WITH
--------------------
SWEETESTSINS