Hi everyone!!
This week I did a mani swap with @shannasnailadventures.  Here's what we came up with.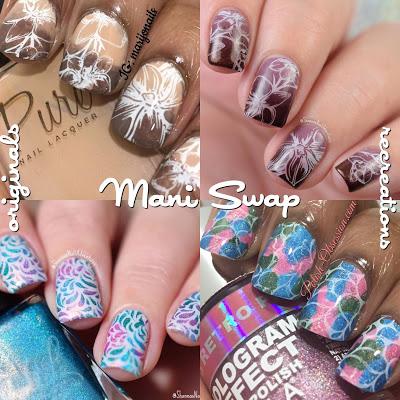 For my recreation, I used Layla Hologram Effect Retro Pink, Layla Hologram Effect Ocean Rush (blue) and A-England Dragon (green).  I then stamped an image from the UberChic 8-02 plate in white.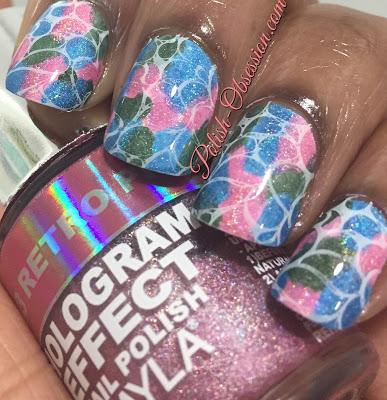 Artificial Light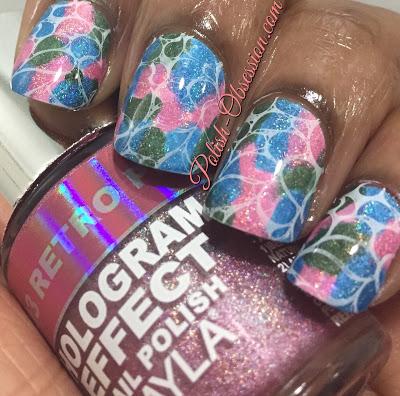 Artificial Light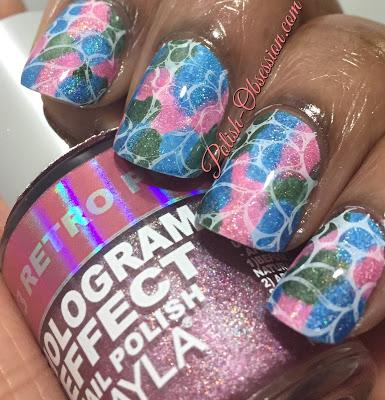 Artificial Light
I thought this was a fun mani with those pretty holo polishes and the stamping.  What do you guys think of this look?  Is it something you would wear?