Hi fellow nail polish lovers!!
I've been wanting to try Sation for sometime now after seeing many beautiful swatches on a few blogs. So I decided to order a few online and Tardy Tart was one of them.  Tardy Tart is a neon purple creme. It's thick, but applies smoothly and evenly. It was opaque in two coats and dries semi matte.
I decided to try leopard print as an accent nail. I used
China
Glaze Recycle as a base, then used my dotting tool to add some dots with Tardy Tart. I then added black (semi-circular) lines around the dots, using my dotting tool. I need some more practice, but I like the way it turned out.
I used Orly Nail Defense as a base and Seche Vite Fast Dry top coat.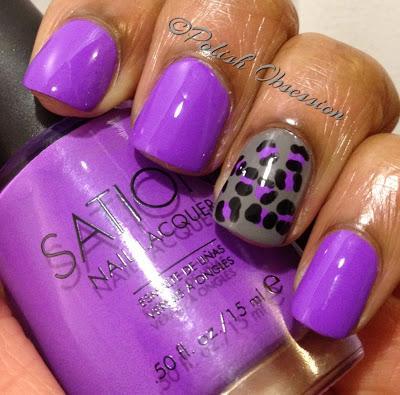 Artificial Light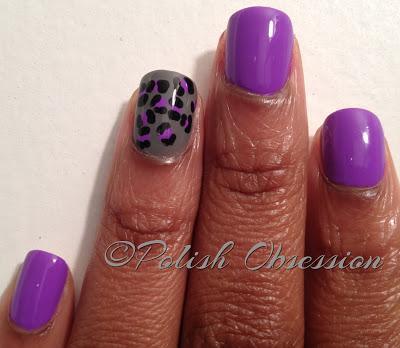 Artificial Light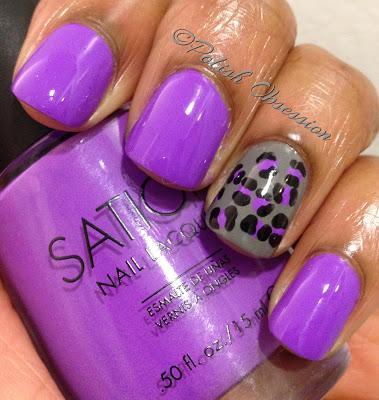 Artificial Light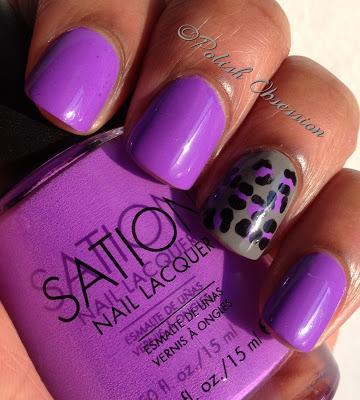 Sunlight
I'm so in love with Tardy Tart, it's such a beautiful purple and I loved the combo with the leopard print accent nail.
What do you guys think of this manicure? Do you have any Sation polishes?