Good Morning Ladies,
I was given some wonderful Nail Art products to try out so I couldtell you what I thought about these products.Beautyexpressmall.com sent me some great items.As soon as I opened the package I knew I was goingto have some fun. In this pic I have the Sassy Nails Crackle Glaze in black.I had never tried the crackle polish at all yet so this was an honest review about a product I have never used before. I got to say I was a bit worried. LOL.I seen that there was instructions so I was a littlehesitant to use it. I have seen many of the posts with the crackle polishes and they all looked great.I had been thinking of purchasing some but I am glad I waited. At Beautyexpressmall.com they have a wonderful selection of Crackle Glaze polishes.
I wanted a small crackle on my nails so I put it on within the one minute it said to wait.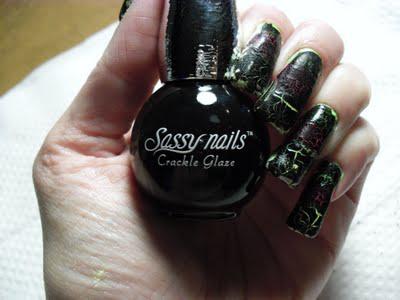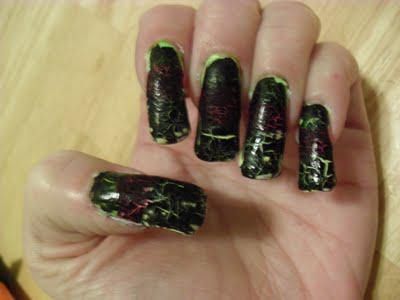 I think this is how it is supposed to turn out. I used neon colors underneath to really showthe crackles. I liked the way this went on.I followed the instructions exactly as given.Beautyexpressmall.com has many wonderful items.
I was given a great discount for you ladies who want to try out this product or the other products availableat beautyexpressmall.com we were given a 30% off with code: nailpolish30Thank you for stopping in to see me and I hope you will go check out Beautyexpressmall.comThe customer service has been wonderful and quick.
I hope to see you ladies here again soon. Have a great afternoon!!Nicky