Hello Everyone,
          Hoping you are all doing great! I was in contact with Born Pretty Store to review a couple of their awesome plates. I have bought plates from them a few times, some nail art products and some uv light bulbs too. I have been very impressed with their service and products.
I chose the BP-34 plate to give my first review on. I was given a 10% off code to my readers too NSNSK31( regularly priced items qualify only).
This butterfly plate gave beautiful options for my nails. I started with a gradient base using the Woman of Valour Collection. I stamped with MDU stamping polishes and used my new Creative stamper.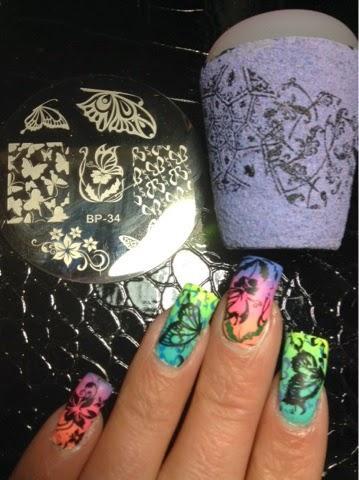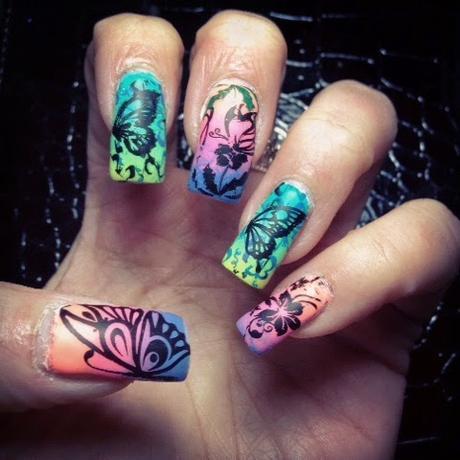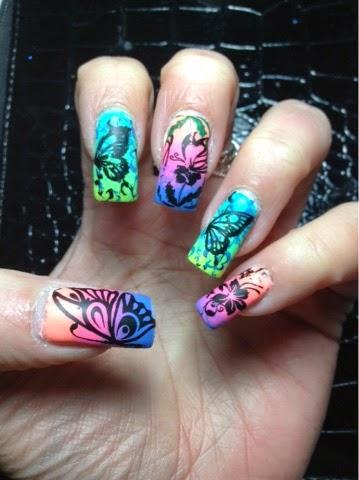 I hope you enjoyed my review on this gorgeous plate and will drop in again for my next review. 
Thank you for dropping by!! 
Take Care of You!!