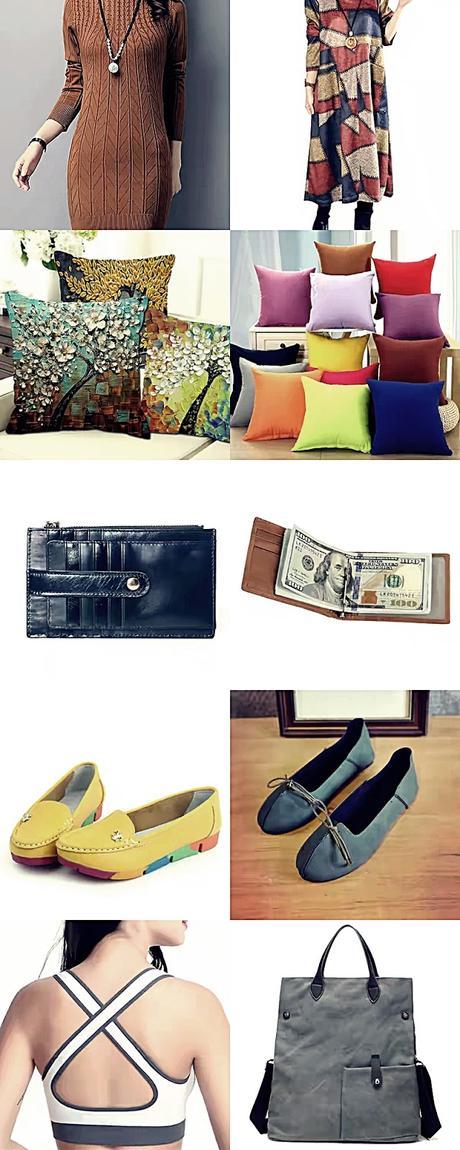 The big day for 2016 has finally come and gone, hopefully the Santa trackers have been put away, but the festivities ripple on as we approach the end of the year. Heavens forbid that you forgot someone on the 'to gift' list, but if you did, it isn't too late.
Was it a sassy aunt or relative? Perhaps these cosy sweater dresses 1 and 2 could do the trick?
Or a fancy schmancy, home too posh relative? Fancy throw pillows in block colors or decorative embellishments then.
Was it a gentlemanly relative? Perhaps, fancy wallets in black or tan to keep his bills as neat as his shirt.
Maybe a tween who's probably sulking at the moment? Then, comfortable stylish shoes in bright or muted colors for the weather.
Or it is a new mother juggling those baby bottles and trying to get back in shape? Then, 
a multi-pocketed canvas bag or 
sturdy exercise bras would be much appreciated.