We spent the morning presents, drinking coffee, and listening to holiday music. If there's a better way to spend Christmas morning, I can't think of it.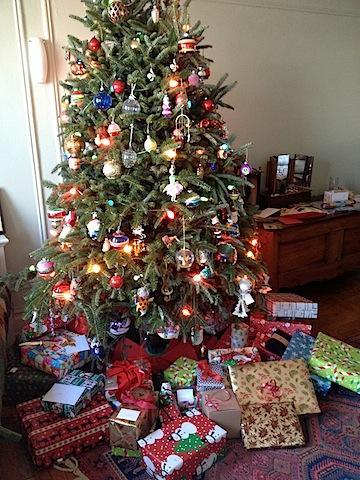 We enjoyed a hearty breakfast for three!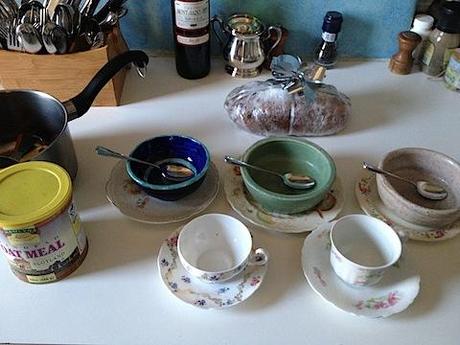 Steel cut oats (a luxury, since I usually make a hurried breakfast the night before work) and stollen, a traditional Christmas bread made with dried fruit and nuts. I'd never had this bread before, but our version (from Silver Moon) was soft and sweet.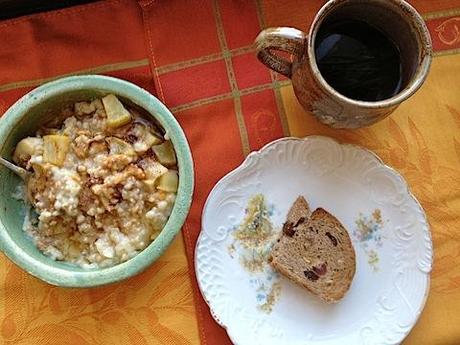 Per tradition, we went to an afternoon movie. Past Christmas Day movies have included: Extremely Loud and Incredibly Close (one of our best), The Illusionist (a serious animated film, in French), Sherlock Holmes (eh) and The Curious Case of Benjamin Button (I fell asleep).
Today, we saw Silver Linings Playbook, which I'd been looking forward to for weeks! I LOVE Jennifer Lawrence (she had me at Winter's Bone) and Bradley Cooper, and it seemed like an overall winner. Sadly, it was not my favorite movie of the year, but we still had fun.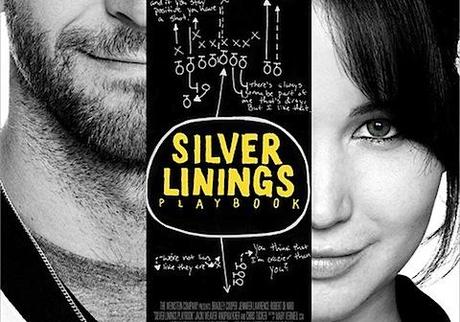 Dinner tonight: my mom's famous scallop pasta (prepared by my dad!) and sautéed broccoli rabe.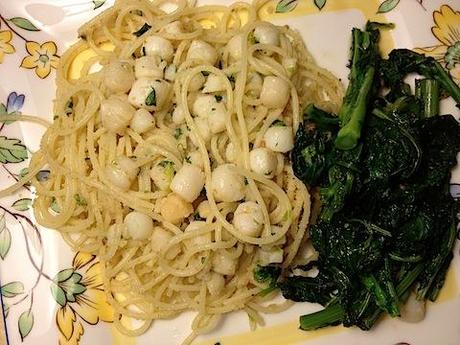 For dessert: buche de noël, aka a Christmas cake shaped and decorated like a yule log! Ours came from Silver Moon this year, and was mighty fine.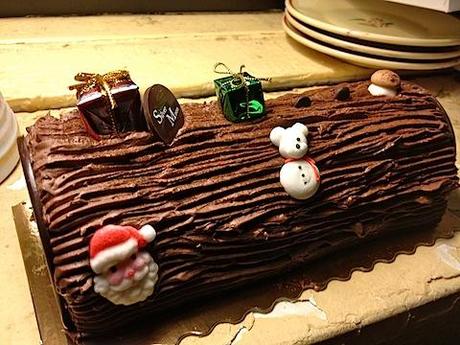 Hope you had a wonderful holiday! Merry Christmas to you and yours.