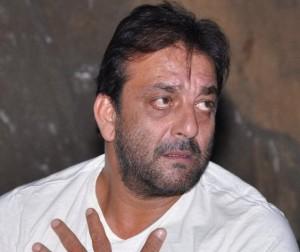 Upholding the conviction of actor Sanjay Dutt in the 1993 Mumbai blasts case, the Indian Supreme Court on Thursday handed him a five-year imprisonment sentence.
The TADA court had sent him behind the bars for six years for illegally possessing AK-56 rifle acquired from terrorist acquaintances, who were responsible of the killing of more than 250 people in the serial blasts in Mumbai.
Dutt served almost 18 months in jail before being released on bail in Nov. 2007. Now he will serve the remaining term of three and a half years.
The jury, who has reduced Mr Dutt's sentence by one year, has disqualified his release on probation stating that the nature of his misdemeanor is "serious."
"I am heart broken," a statement given by the actor read, "I know in my heart that I have always been a good human being, respected the system and always been loyal to my country… God is great and he will guide me through this."
The actor, however, maintained that he didn't know anything about the bombing plot and the weapons he acquired were just for security purposes as he and his family was receiving threats after communal riots.
As per the apex court verdict, Dutt won't be able to participate in any sort of shootings as well.