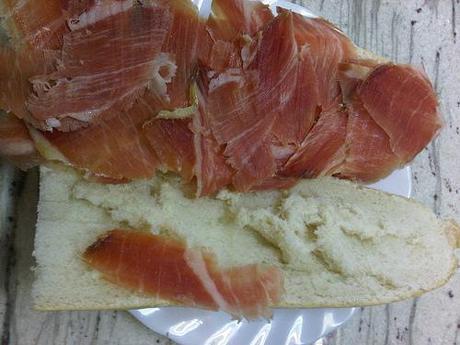 HI GUYS, TODAY I PROPOSE MY FIRST LUNCH IN MADRID. THE SPECIAL THING OF THIS SANDWICH, FOR ME, IS HOW THE BARMAN HAS CUT THE HAM. INFACT, HIM HAS CUT THE HAM IN SMALL PIECES WITH THE KNIFE AND NOT IN THIN SLICES. THE TASTE IS GOOD, BUT IT'S BETTER IN SLICES.
WHILE I'M WAITING THE SANDWICH, THE BARMAN SERVES THIS SALTED PEANUTS. I NEVER SEEN BEFORE. AND YOU? MAH…
I CONTINUOUS MY WALKS…
SEE YOU SOON! Fabusho!