Retired from the military, it went into firefighting duty in Alaska, until one flight when the engines went, and it was carefully landed on a sand bar in a river.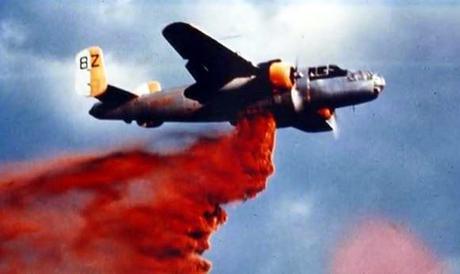 A very determined guy went all the way to make his dream of owning and restoring a B-25
He found that this one was the most likely available inexpensive one, and launched a kickstarter campaign, was successful, and got as much off it as possible to lighten the load, then helicoptered the last big part out

Believe it or not, the guy who owned it when it got stuck, his family still retained ownership. Yeah, 40 some years of sitting in the Alaska forests, and it had a title transfer. Wonder what the govt wants for taxes and fees on that!
When it got stuck, the good bits were removed to keep other fire fighting planes in good repair, the engines, wheels, etc.. the plane wasn't worth getting back... as one only cost about 5000 dollars, then.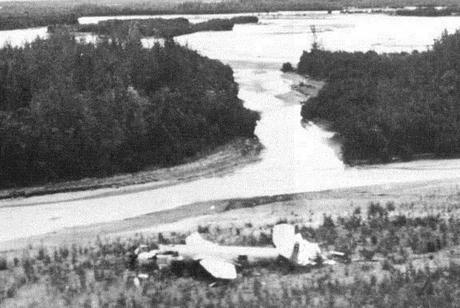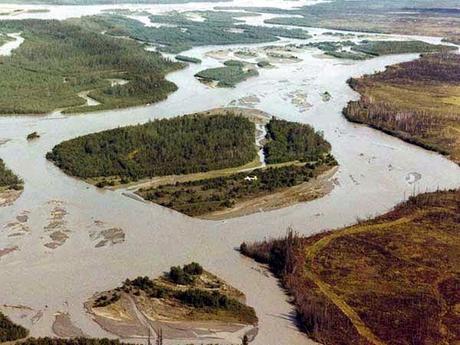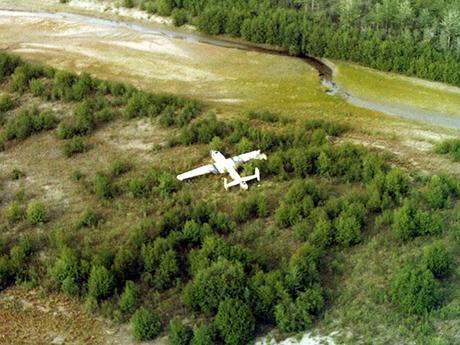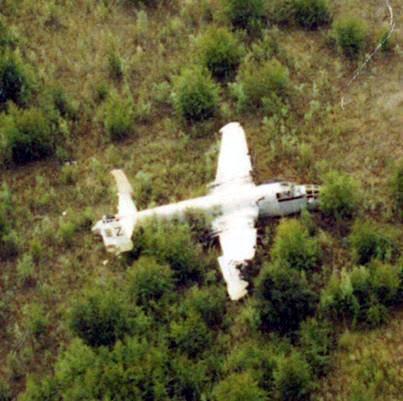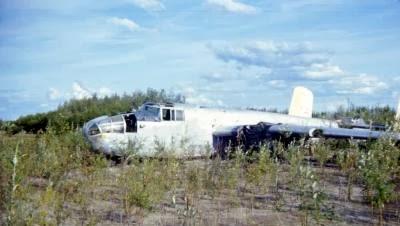 She will be restored at the Brighton airport shop and then transported to the nearby Livingston County Airport for finial assembly. The future hope is to construct a public hangar-museum at Livingston County Airport for a public display and to hangar the aircraft when not flying on the airshow tour.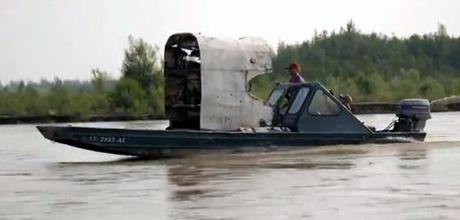 getting an airplane out of the back country was only a little bit easier because it's near a river and only 20 minutes from Fairbanks Alaska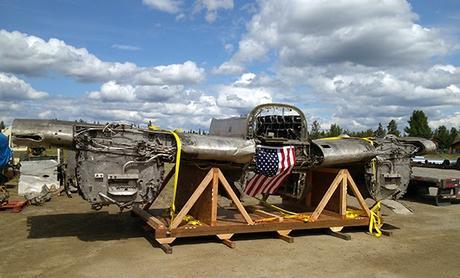 by the way, the restoration will need about 5000 Cleco clamps! If you can help them, please email Patrick 

[email protected]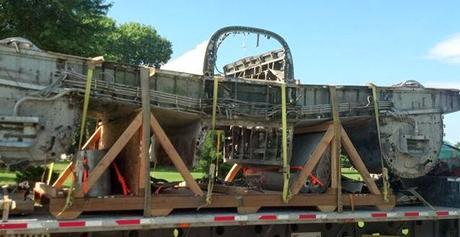 If you can take a moment to click a vote to help try to get the plane a grant from Fed Ex... and please vote once a day til Feb 23rd! Here is the link, http://smallbusinessgrant.fedex.com/Gallery/Detail/4856588f-6330-4359-9abb-49cc1797b05f/ and some images to show how it's a simple point and click to pitch in your help!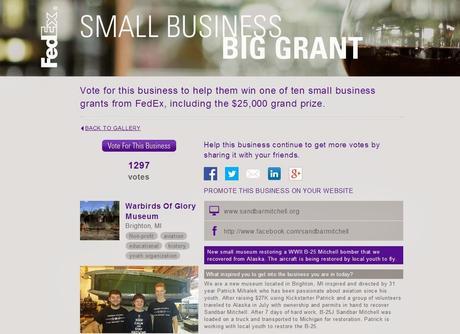 the purple button on the upper right area !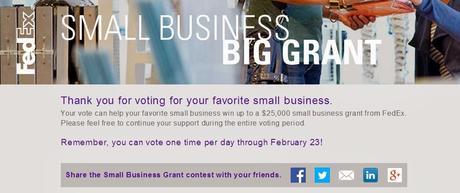 when you have clicked it, it'll say thanks!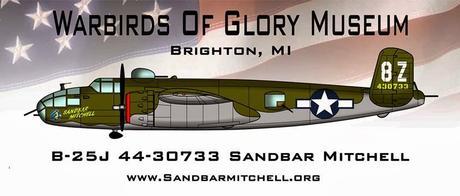 the Facebook page is at https://www.facebook.com/Sandbarmitchell
info and photos from the following links:
http://www.sandbarmitchell.org/
https://www.kickstarter.com/projects/1918260583/b-25-bomber-sandbarmitchell-rescue-and-recovery-fr
https://www.kickstarter.com/projects/1918260583/b-25-bomber-sandbarmitchell-rescue-and-recovery-fr/posts/476068
If this has you interested in other B 25s that are getting restored, or are in museums, see http://www.aerovintage.com/b25news.htm
and a TV show series, the Restorers