Egypt
When I was in college pursuing my Journalism degree, I wished that one day I would get to travel to the Middle East and write interesting journalistic pieces that would be published in either National Geographic or the New York Times. Well, may be I will not be published in either magazine, but I finally have got the opportunity to go to an Arab country, which is located in North Africa and if full of history, innovation, science and a rich culture: Egypt.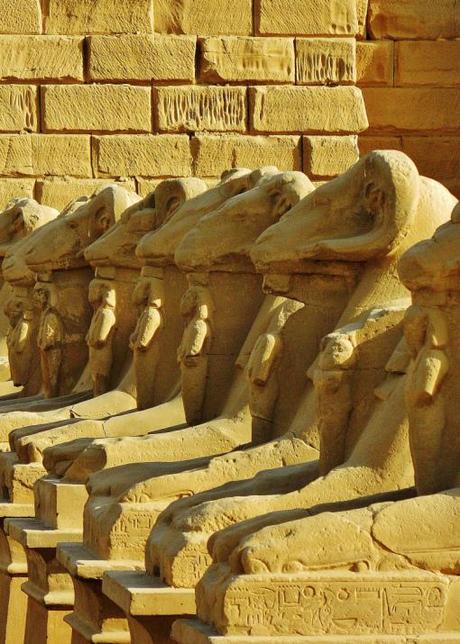 Karnak Temple
We did not stayed in Cairo or Luxor, but in the region of the Red Sea.  There are two theories about the name of this sea, one states that during certain times there are algae that colored the  water  purple, and the other holds that the name comes from the striking colors that acquires the sky during sunsets, that are amazingly beautiful and breathtaking, because they also draw the dramatic silhouette of Aswan Desert's mountains, giving you a wonderful sight.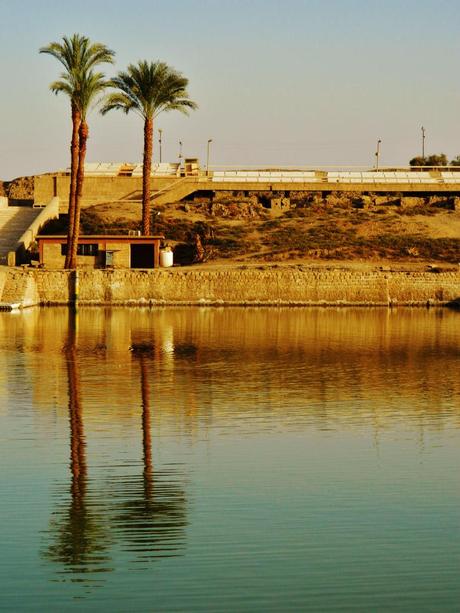 The Nile
Today it is a tourist bonanza, a place to engage in water activities and visits to Egyptian archeology. The climate is very temperate, mostly in this time of the year where Europe encounters below zero temperatures. I sure didn't want to come back home in the Netherlands, and enjoy a little bit more the mysteries and beauty Egypt has to offer. But well, that'll be in another opportunity…! Anyways, Egypt has 1,000 km of Red Sea coast. It is a rocky coastline full of mountains, where the water remain a striking purity because there is no river tributaries flowing to them, as the rains are also rare; one of the local tourist guides told us that rain might happen once, if they are lucky, twice a year; there have been times where there is no rain at all for years even.  Despite that, the Red Sea has become a kind of spectacular giant fishbowl, where you can see coral reefs, seaweed, barracudas, etc.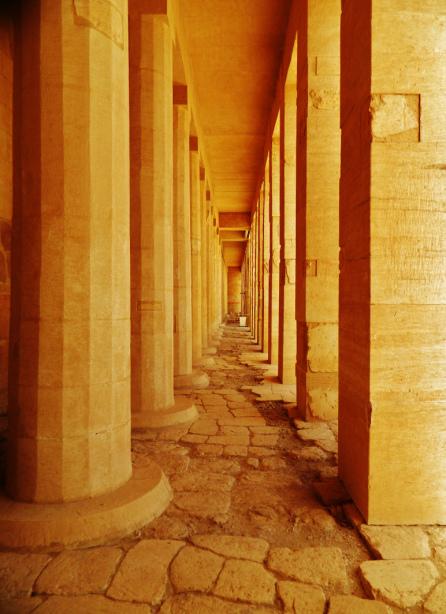 Hatshetsup Temple
We stayed in a resort nearby the city of Hurghada, which is about 6 hours by car from Cairo and 4 hours from Luxor. When we knew about that we (Mario and I) were not sure about whether to visit those two cities or not. But, hey! We didn't know if we were going to travel again to Egypt anytime soon, so we armed ourselves with courage and pushed the laziness away and agreed on waking up super early in the morning in order to visit both cities. And so we did. The first one to visit was Luxor, home to the Valley of the Kings and Queens, and the Mortuary Temple of  Queen Hatshepsut, which is dedicated to sun God Amon-Ra.
Luxor
It was very early in the morning when we had to wait for the guide to pick us up. At approximately 5:30 am., the bus had stopped at the entrance of the hotel, and thus our journey begun. Kilometers of sand and dessert surrounded us for hours not giving a particularly exiting view, in my opinion. However, with the first rays of the sun light we saw how the desert drastically change into a fertile and green place. Of course, I haven't noticed but we were now driving by the Nile. Although was very good to witness such a change, the image of the villages we drove through were rather a little bit  impressive: garbage and pollution, armed people (some of them were not policemen, but men appointed by the chief of the village to be the guardians), children labouring with their parents in the fields; all very, very simple. Although we are in the 21st century, people living in this small villages – not only in Egypt, in other parts of the world too –  still solve some of their problem following Hamuabi's Law : "An eye for an eye, a tooth for a tooth", or the "counsil" (conformed by the old and wise men) meet, discuss and reach a solution.
Hatshepsut
On our way to the Valley of the Kings I encounter with lot of  "wise" old men, and I could recognize them because, according to our guide, they wear a white turbans. If the man is rich, powerful and influential, he would wear a white turban too.  What we also encounter was lot of vendors. Ohhh yeah!!! It was like a plague all over the tourists. We had several of those at the hotel, and they had already 'chew our ears' by selling all kind of stuff to us. Once is fine, twice is not fine anymore, and when there are dozens of people calling at you and approaching to you so you buy their product, is annoying.  And we understood that there is a 11.9% of unemployment and 20% of the population live bellow the poverty line, it is heartbreaking indeed. But I guess we are not used to that.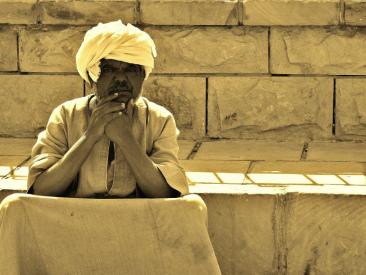 A "Wise Man"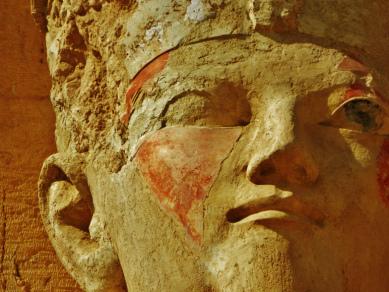 At Karnak Temple
At the Valley of the Kings – which wasn't my favorite place of the  trip – we entered several tombs, all full of beautiful and colourful hieroglyphics covering the sealing and walls as it were wrapping paper. Some tombs were deeper than others, and some were more beautiful than others. It was a pity that we were unable to take pictures inside of any of them, due to a regulation and thanks to some tourists that in the past took pictures with the flash on when it wasn't allow to.  One of the most beautiful things on sight was the valley  that surrounded us. It was like a canyon with huge rocks put there by nature to "protect" this Egyptian sacred place.Our visit to the Kings was over, thus continuing to the next place: the Mortuary Temple of Hatshepsut which, by the way – and ironically – was the site of a massacre where 62 people were killed. I discovered that as I write this post and it gets me the chills. Well, the Mortuary Temple is fascinating.          As soon as I set foot there I felt so tiny in front of such greatness, and I began to wonder how come a country home to a civilization that was the pioneer in math, chemistry and astronomy, is nowadays having serious political, economical and social problems. Anyhow, it is the most important temple build at Deir el Bahari and is unique. It was built by Queen Hatshepsut (the fifth pharaoh of the 18th dynasty of Ancient Egypt between 1479 and 1458 BC) in the form of terraces with large columns that blend into the hillside that are behind the temple. It seems to me as the perfect harmony between architecture and nature.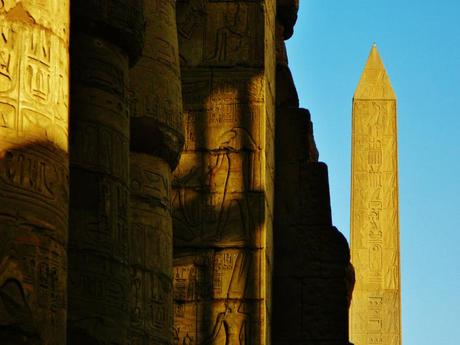 Karnak Temple
We were really hungry after visiting this first two sites, and happy to have finally taken nice pictures. I was hoping that the Nile would give me something nice to shoot at, but it wasn't possible, or may be I was too hungry to execute a nice shot. After a rather Ok lunch (nothing terribly special, mostly western food), we hop on the bus to our last destination of the day and my favourite place of the whole trip: Karnak Temple…  I must say that one of my best shots where there. The combinations of the hieroglyphics with the pillars, the sunset and the shadows were just perfect. We were very tired, though, to really paying attention to all of the history behind the construction of Karnak. Our guide never stopped talking, thus making the tour very exhausting, which is a pity, because the guy was an ocean of knowledge. What I understood about Karnak is its history being strongly attached to the one of Thebes, and its important role in culture; it is the largest of the temples of ancient Egypt whose remains are still standing. It was dedicated to the divine Theban triad of Amun-Ra, Mut and Khonshu, and was successively increased by several pharaohs, having taken over a thousand years to build.This Post will continue soon, with more about my visit to the land of Sand and Pharaohs…