Hey There:
Last weekend I went out on my first ever pub crawl. I joined the MeetUp group of The San Diego Beer Club, it was their fourth anniversary and the team organized a pub crawl in Dowtown San Diego.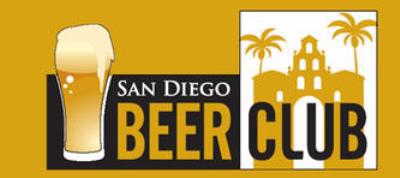 I was worried before the event for several reasons, since my injury two weeks ago (One of Those Days) I still can't wear my pretty shoes and that really eliminates lots of clothing choices. Of course other than the clothes I was concerned that all the walking would make my foot worse. But my main concern....what if I didn't make it all the way? I'm not as young as I used to, maybe I would be ready for a nap half way through the event. But no matter, with clothes I wasn't too happy about and with a slight limp I arrived.
The first stop was The Tilted Kilt, that's where we all met to check in, got our pretzel necklaces, our beer n food tickets, were designated to our teams and given some trivia questions. The theme was crazy hats and there were several really good ones. We had our first and second beer there as well as lunch and then we headed to our second destination.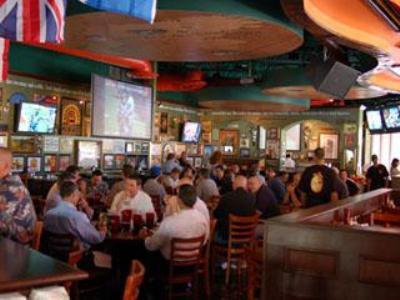 We went to Bar Basic, which is this really cool converted warehouse, very basic, but so chic with the warehouse doors completely open, very nice comfortable seats, a private area for reunions, pool tables and even though this time I didn't have any pizza, it smelled really good.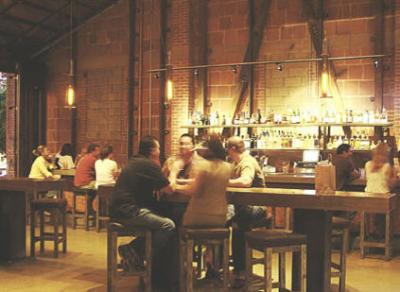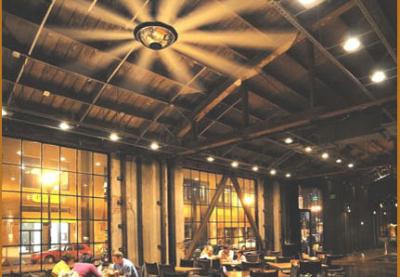 Here we had our second round and played the first game, which had to do with bouncing a ball on the table and making it land on a piece of bread with peanut butter...our team came dead last.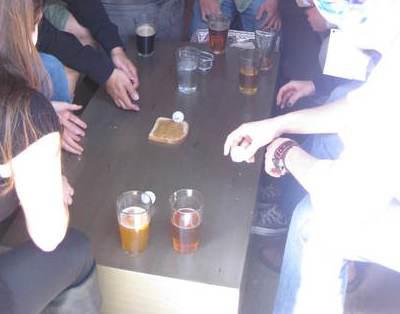 Then we were off to The Corner, where we had more beer and some hot snacks that hit the spot just right. I really liked this bar as well, we were upstairs the area looked very modern but comfortable with big windows and a breathalizer, which had a line of fellow pub crawlers checking out their alcohol level. The music was great and by that time we were all on the tipsy side.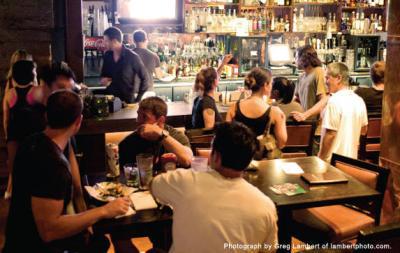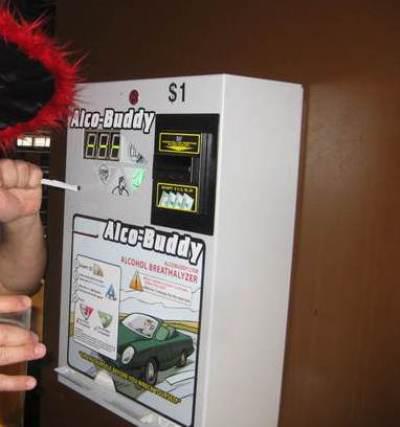 So of course, the games got more difficult (sneaky organizers!). This time using an opened clip at the end of a make-shift fishing rod we had to pick up keys that were on the edge of the table. Very tricky and I had to do it twice since one of our team members left....again, dead last.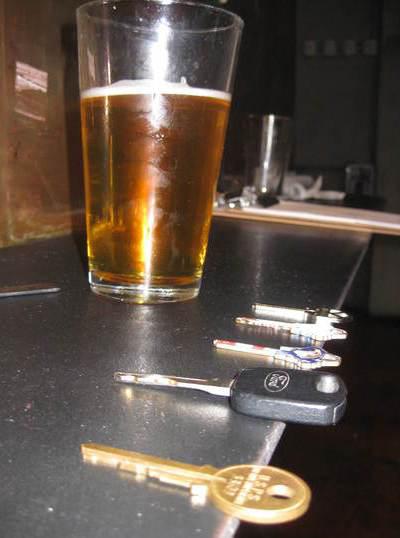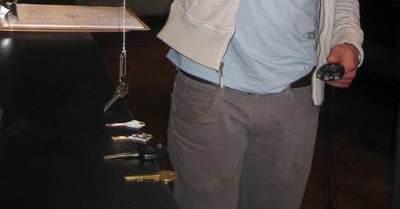 Then it was a big walk all the way to Maloney's Tavern where the thing that impressed me was not the huge wall stacked with booze bottles, but the huge wall stacked with books. At Maloney's we went downstairs and here I actually felt sleepy. The basement was so dark and gloomy, the chairs so comfy that I could easily had taken a nap, but I didn't. Yay Me!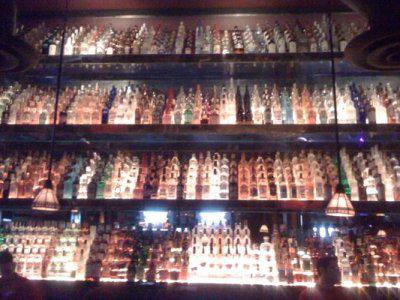 The game we played there was trying to stack on golf ball on top of another. I had to do it twice, the first time I was able to do it, but not the second time. Have no clue what place we got, at that point didn't care anymore.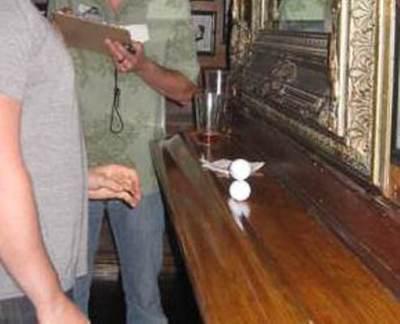 Finally we had another big walk to get all the way to Downtown Johnny Brown's, I had no idea this place existed. It's in the middle of big buildings like a little house in the middle of the woods. This place is somewhere you can have lunch or dinner, play pool, enjoy beer and have a good time with friends.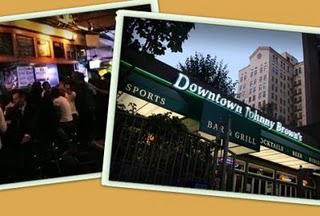 No more games here, but we did get out prices. Among the hats that got prices were:
Bird Hat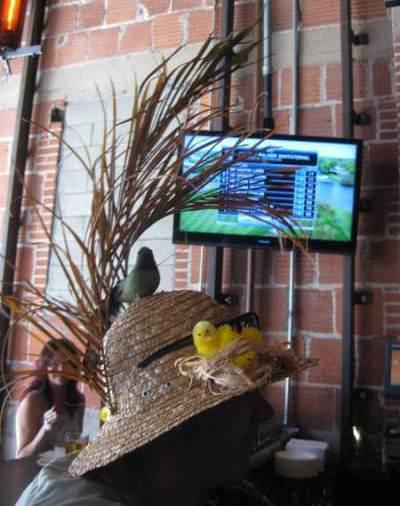 Holiday Hat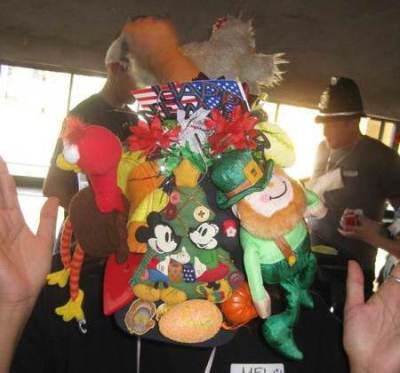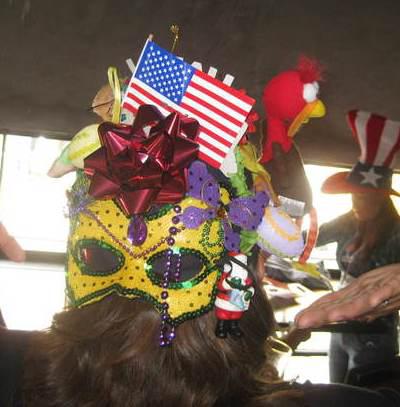 Rainbow Hat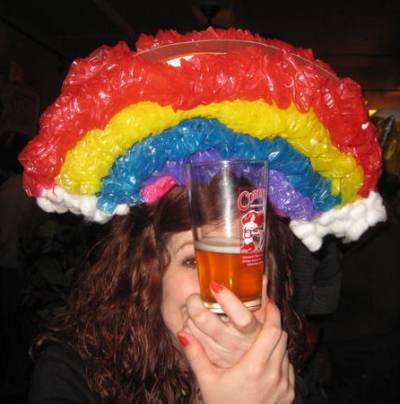 And Me!!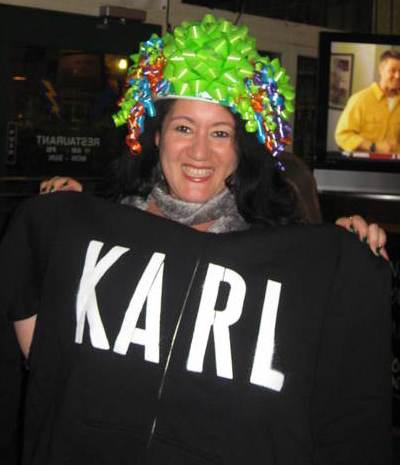 AND our team won for best Team Name: "Accidentally peed my pants". We got beer cozys for that.
Thank you very much to the organizers, it was an amazing event!!