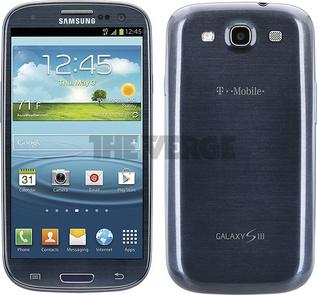 According to the above picture we took of TheVerge, it seems Samsung will maintain the physical home button on the Galaxy S III American version, the same as international version. 
The picture above is believed to be the Galaxy S III to be released by T-Mobile.
If T-Mobile still maintaining the physical home button is likely AT & T version and other American carriers will also be the same. 
As we know during this Samsung home to avoid the use of physical buttons on the device they are released in the U.S. home-related issues that have become the hallmark of Apple products. 
If the news is true it seems Galaxy S III will also be the object of strict patent war between Apple and Samsung.
source