Summary: Samsung is all geared up to launch Galaxy S Duos next month throughout the world beginning with Europe. The price of the mobile is expected to be somewhere around 16,000 or 18,000 INR though nothing has been confirmed yet.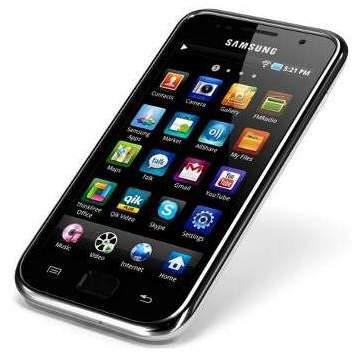 Samsung has unveiled the launch of Samsung Galaxy S Duos next month, i.e., in September all over the world, with the device being made available first in Europe. Soon it will also be available in other countries of the world including India.
Features and Specifications
Samsung Galaxy S Duos is said to seek inspiration from Galaxy S-III and if speculations are to be believed, it runs on Ice Cream Sandwich. It does not run on the latest flavor of Google- Jelly Bean! Samsung Galaxy S Duos comprises of 5-megapixel camera as well as ChatON the proprietary message service of Samsung.
There are other features too which include 1GHz processor, 1500 mAh battery as well as 4 GB in-built storage facility. This enables storage for multimedia, images and videos as well as microSD card slot. The Samsung Galaxy S Duos also supports WiFi, Bluetooth 3.0. As per the company, some of the regions will also get LTE version. Other specifications and features are:
Android 4.0 (Ice Cream Sandwich)
Dual SIM
5MP Auto Focus Camera with LED Flash
1 GHz processor
512MB RAM
3G, Wi-Fi 802.11 a/b/g/n
VGA secondary camera
4GB internal memory
FM radio with RDS
4.0-inch WVGA display
What does the company say?
According to the company, the dual SIM mobile offers flexibility to its users which allow them to balance their personal calls and business at the same time. The functionality of smartphones has been already built-in considering the emerging trends in mind as well.
For example, in India, it is quite common to make use of the pre-paid SIMs for various purposes, depending upon deals like cross-regional calling, international calling as well as text messaging.
Samsung also says that this dual SIM function will also be appealing to people who travel on an ongoing basis and are searching for a device that can accommodate various numbers in different locations or simply add the local SIM.
Pricing
As of now, no word has been received on pricing or the exact launch dates or the prices. However, Samsung says that more details are on their way. In India, it might come with a price tag of Rs. 16,000 to 18,000.
Samsung Galaxy S Duos and Samsung Galaxy S-III: The comparison
S-III which has become successful (10 million sales in just 2 months- no kidding!) is not like Samsung Galaxy S Duos. Neither can Samsung Galaxy S Duos be compared to the high-profile Note, but this mobile will certainly bolster the already existing range of smartphones. It is meant for those who love buying budget mobiles.
Samsung's Approach
Samsung has followed the multi-tier approach which means that it has combined the launch of affordable devices along with the giant releases. This has allowed the company to get a quarterly profit of not less than $5.7 billion. The firm has also captured a good market share after shipping an estimated number of 93 million devices in 2nd quarter of this year.
About Author :- This Guest post is Written by Ankit Pandey, who runs a SEO Firm SeoEaze and provides Valuable link building services like Social Bookmarking Service & More. His Company also do Article Writing for clients since 2008.

Internet blogs run nicely via a wordpress plugin.