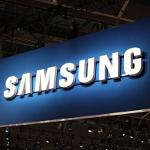 Not everyone is comfortable with the jumbo screen of 4.8 inch or even more.
Many consumers who just want a phone sophisticated (and fast) with a clear display with a high ppi, but with a large diagonal screen is not too large.
It looks like
Samsung
are beginning to realize. So it is rumored, that they are preparing versions of '
mini
' of Samsung's flagship phone this year, aka the mini version of the
Samsung Galaxy S III
. This mini version will be called the
Samsung Galaxy S III Mini
. S III Mini will offer the same experience with the S III usual. The only difference is the screen size. S III mini will only be equipped with a 4 inch screen with WVGA resolution only, lower than his sister who has a jumbo 4.8 inch screen with a resolution of 720 x 1280.
Not only on screen, camera and processor sector is also receiving attention. Samsung Galaxy S III Mini will only be equipped with a powerful 5 MP. And in the processor sector, mini S III will not be equipped with a quad-core, but will only bring dual-core processor only.
Samsung Galaxy III Mini is expected to priced at around 250 euros, or about $ 314.50.
Not only S III Mini, Samsung is also rumored to be releasing the
Samsung Galaxy S II Plus
. S II Plus will have a 4.3 inch Super AMOLED display, single-core processor, and 8MP camera. Equipped with OS Android 4.0 ICS, Samsung Galaxy S II Plus will come with 16GB and 32GB models.
Lastly, Samsung is also reportedly preparing a model GT-i9260 also called the Samsung
Galaxy S Premier
. The phone is identical to the S II Plus, except the screen which has a large 4.65-inch Super AMOLED display and HD resolution. S Premier equipped with Android 4.1 Jelly Bean.
There has been no official confirmation from Samsung on this.
origin source by PhoneArena