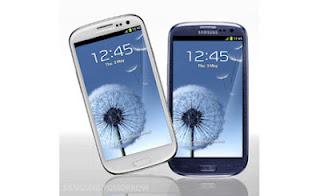 Anticipation of the release of Galaxy S III is very high, close to where it says the release of Apple products like the iPad and iPhone. Although we are a lot of leaked details, or see different images, but few that really fit with the flagship Samsung Android is released. Samsung today revealed on its
 blog
that all that regarding the Galaxy S III as well as the technology used and the final product is a patent on an important secret (top secret). Even the main engineer of this phone, Byung Joon Lee, was obliged to lie to their children. 

When there is information about the Galaxy S III leaked on the internet was the son asked his father directly he knew develops Galaxy Galaxy S and S II. 

However, Lee Byung Joon is required not to divulge any information. To develop this flagship phone, Samsung  just selecting a few people to be a team that will work in the lab with super tight guard. Even be said to enter the necessary lab security cards and fingerprint scans.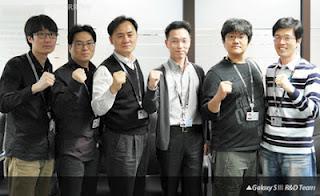 It says that the team is being formed at least, complicate if a member of any difficulty in the project.The members also can not ask for help with his project done because it super secret. When the prototype of the phone is moved, even when just moving not to far, confirmed that the prototype was placed on the security box to prevent passers-by catch a glimpse. Meanwhile, Samsung chose to send its own prototype unit shipments, which typically only use a third-party delivery service. For the test procedures were also monitored during the day and night to ensure the absence of information can be leaked. difficulty again, because it is not allowed to photograph and describe the Galaxy S III can only be explained through words. Even for the purchase of material matters are also described through words alone. Even to avoid any leakage, Samsung to develop  3 different pieces of the prototype, where all three are treated as final products.
source