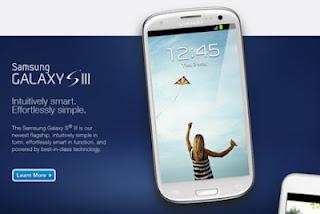 For those who want to switch to use Galaxy, Samsung offers a pretty tempting offer. The South Korean vendor will provide the value of $ 300 for all types of smart phones (smartphones) Teknokerz if the user is not satisfied with the performance of their phones and switch to mobile phones Galaxy. It is known through the post Samsung on their Facebook page. If a user buys or Galaxy 
S 
III 
or 
Galaxy
 Note or Samsung's smart phone of any kind, then the user can get a discount of $ 300 to give the old smartphone. 
After making a purchase, please exchange your old smart phone and will soon get the promised refund. 
Unfortunately these tantalizing promo is currently only available in the U.S. 
Could it be because until recently the most powerful iPhone market is Americans?
Upgrading is simple. You'll get a quote, purchase a new Samsung smartphone, and mail in your old phone within 30 days. Then you'll get a check mailed to you for your refund.If you've already purchased a new Samsung smartphone, have the proof of purchase handy.
origin source IBTimes