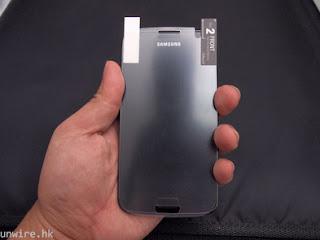 Upon its debut today, rumors and leaks about Samsung Galaxy S3 keeps popping up. 
This time it was information that was leaked from the Carphone Warehouse, which indicates that the handset will be available in two colors at launch later the white and blue.
This raises the question whether the leaked Samsung will not release this handset in black like most.This is probably not the case because the Samsung Galaxy Note released for AT & T is also available in two colors namely Carbon Ceramic Blue and White, but the blue color worn look very dark and near black. This is what seems to also be applied to the Galaxy S3.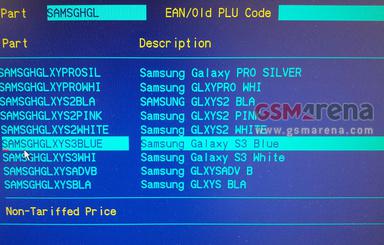 It also has appeared before the leaks on the Galaxy screen size S3 from the discovery screen protector 

for Samsung's flagship handset is. 

Samsung alone plans to release Galaxy S3 on May 3, today, in an event held in London. 

Let awaited truth the rumors.
source
regards,
hpmurah2u