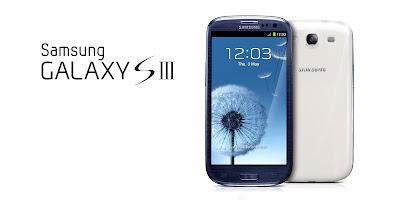 Samsung Galaxy S3 makes it to the record book by picking up 9 million pre-orders, and simply beating the iPhone 4S's four million. According to the MailOnline Samsung Galaxy S3 will be the fastest selling gadget in the history. Also analysts predict Android usage will rise from 350 million users to one billion by the end of 2013. Samsung Galaxy S3 will hit the market by the end of this month.
Samsung Galaxy S3 smartphone runs on Android 4.04 operating system and comes in pebble blue and marble white giving a sleek and stylish look. The phone has a very bright display -4.8" super AMOLED HD display with Corning Gorilla Glass to protect the screen from scratches and 720x1280 px (306ppi) resolutions.  
Samsung Galaxy S3 vs IPhone 4s
1st and the foremost, is the battery problem faced by iPhone; iPhone is still not a choice among smartphone users because of its battery draining problems. iOs 5 battery drain problems still continues and Apple has yet to offer a solution for this. According to Steve Woznaik - "there are ways Android has leapt ahead of iPhone"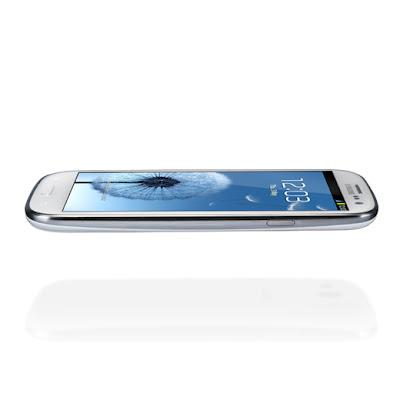 Samsung Galaxy S3 has Micro SD which is expandable up to 64 GB, with 1GB RAM, whereas one cannot expand the memory of iPhone if it runs out of space.
A wide variety of free apps is available with android. The most sold app "Angry birds" come free in Android whereas you have to purchase it in the case of Apple. Adobe flash player which is required to stream videos online is not available with iPhone, which is very disappointing for its users.
But the galaxy aspirants are not yet to be fully happy as there is supposedly a delay in the Pebble Blue model of Samsung Galaxy S3. It is heard that this particular model will not be shipped when the phone is officially launched. This delay is caused as the company faced some technical glitches in the production of battery covers. But don't get disheartened as the phone will be released in the expected date (slated for shipment on 29th May, 2012) itself and the delay is only for the Pebble Blue model. The company has already discarded 600,000 battery covers and is on its way in the production of new covers.
The apple is also facing a technical issue as its latest voice-command feature, Siri became too popular and started eating up apple's servers! So they are also in the way of coping up with a technical issue.
Now time has to decide which of these will succeed and capture the market; the android based Samsung Galaxy S3 or the io5 based Apple IPhone 4s.
That's all in this post and stay tuned to NetBuzz for more techy updates!!  
(source:

Mail Online, Samsung)