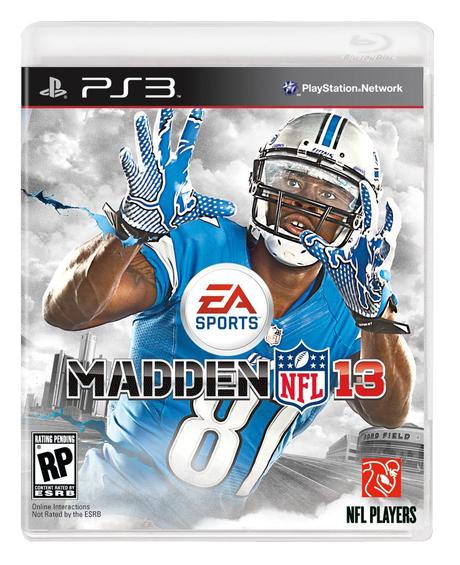 Title: Madden 13
Format: PS3, Xbox 360, PS Vita
Release Date: August 28, 2012
Publisher: EA
Developer: Tiburon
Price: $59
ESRB Rating: E
After a few years of minor changes and gameplay tweaks, Madden 13 looks to take a more massive leap in terms of improvements.  With a brand new revamped physics engine, this is easily the best Madden I've seen in years.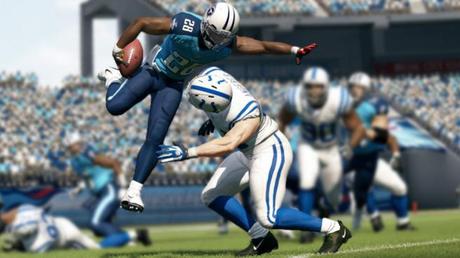 Presentation:
Madden 13 boasts a number of presentational upgrades and tweaks, including a new broadcast system.  Instead of an ESPN style broadcast package, the game ditches that for a CBS inspired system.  Phil Simms and Jim Nantz takeover the commentating reigns, and they improve upon the previous commentators, but really anybody would be better than Chris Collinsworth and Gus Johnson.  The two guys bring a lot of new good audio banter, but too soon they will start to repeat a lot of their lines.  There is a lot of chatter between the players before and after plays, this has been in previous games, but its safe to say they added a few extra lines for the players.  The game looks very good, with a lot of smooth animations to boot.  I love how all of the bigger stars of the game have all their real-life intricacies.  Cam Newton looks just like his real self, a big frame who constantly adjusts his helmet as he approaches his center.  Peyton Manning looks and sounds exactly number 18 himself, making an abundance of pre-snap adjustments and changes.  These little improvements add enough to the presentation to make the game feel authentic.  There are a few bugs in the game, coaches still look like weird creatures, and the commentators look pretty scary.  The new engine will cause a few unrealistic body contortions that will make you cringe.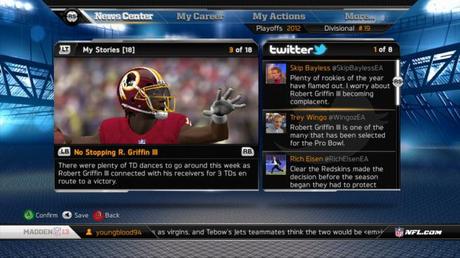 Core Gameplay and Multiplayer:
The core gameplay has been mightily improved in this year's Madden, especially when it comes to the passing game.  20+ trajectories allow you to pick apart your opponents with the ever so accurate Eli Manning.  The new Infinity Engine is the obvious stand out in the game, really incorporating physics into every aspect of your gameplay.  I rarely ever see a same tackle in a game, and I am really impressed by that feat alone.  Pile ups and tumbles have never looked more realistic with players from opposing sides try to drive the ball to the opposite direction.  All of the games previous modes are all included this year, but they have combined them into the game's Connected Career.  You choose to play offline or online, then you choose to play as a coach or player.  As a coach you'll play offense and defense, but you'll only play one side of the ball if you choose a player.  There is a lot of RPG elements when it comes to Connected Career, practices offer experience points for completing certain tasks that allow you to improve players attributes.  This gives you a lot of incentive to keep coming back and achieving more for your team or player.  Online games are as solid as ever with minimal lag, another steady year for Madden's online head to head match-ups.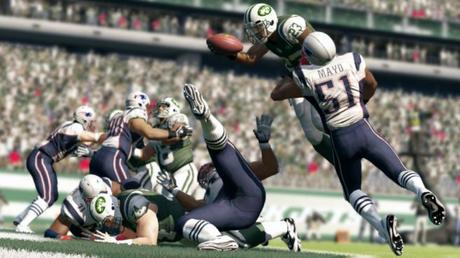 Final Thoughts:
Madden 13 feels like a complete package, previous years have only felt like $60 roster updates.  The new engine changes the gameplay up so much, providing unparalleled amounts of realism.  The Connected Career brings new gameplay elements never seen before in a Madden game, and a solid online component always brings you smooth and solid gameplay.  This is easily the best Madden game in quite a while.
S&S Rating: 8.5/10
@whatsPlay