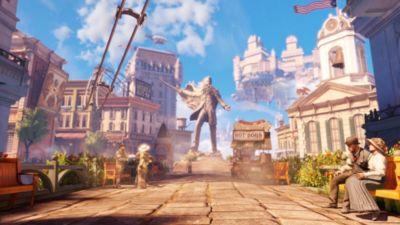 Publisher Take-Two has said that the BioShock series is still a "permanent franchise" despite last year closing down developer Irrational Games.
Although studio head Ken Levine stayed with the publisher, the majority of talent were sacked and the franchise handed over to 2K Games in California.
"The franchise is in the hands of 2K," Take-Two CEO Strauss Zelnick said last week, reports Gamespot.
"They'll make announcements in due time about any upcoming releases. But BioShock is unquestionably a permanent franchise for our company and one that we do believe in."
As for Levine, he's working on something "highly creative and innovative" according to Zelnick.