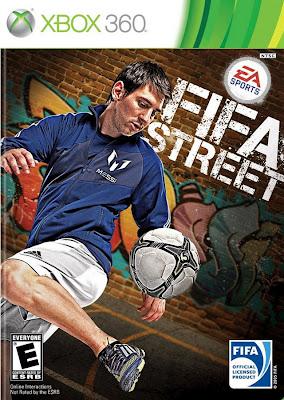 Title: FIFA Street
Format: PS3, Xbox 360
Release Date: March 13, 2012
Publisher: EA
Developer: EA Canada
Price: $59.99
ESRB Rating: E
FIFA Street is the second FIFA game this year.  This is the first time that EA has released two football games in a timespan of six months.  EA Canada has attempted recreate the "streets" atmosphere of soccer, and they have fully succeeded at just that.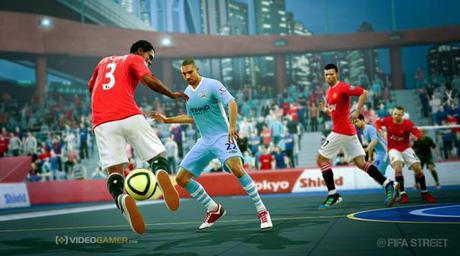 Presentation:
FIFA games have always looked great, and Street continues the high visual levels of previous entries in the franchise.  Street has a few problems though that hinders the game's presentation, including a weird camera that doesn't help you at all score goals.  Some environments lack subtle details that other games consistently bring to the forefront.  Other than that, the game looks good.  The vast diversity of indoor and outdoor arenas make the game feel fresh every time you start a new match.  On the audio side, I can't really talk about, because there isn't any commentary.  I can see some players having a problem with this, including myself, sports games need commentary.  Instead of hearing Martin Tyler's commanding voice, you'll hear different shouts from your players in different accents.  Overall, the game looks great, but the lack of voice commentary is a bit of a let down.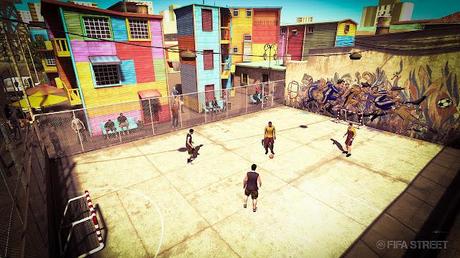 Core Gameplay/Multiplayer:
I'm sure just like myself, you thought this was an arcady style street game.  The title is misleading, but as you play through it, you can see why they chose that name.  FIFA Street utilizes a lot of the same technology from FIFA 12, you'll notice this in your first match.  Players move and react pretty much the same.  Street encourages you took take advantage of their easy way to manipulate the ball, and pull off cool moves to skill points. Skill points are used to improve players on your team.  The  World Tour mode is where you will incorporate all these features.  Speaking of World Tour, you will  be spending most of your time in the mode.  It mixes many different modes into one, take a team and try to be the best there is.  As you complete matches, you meet better teams on bigger stages.  Other than World tour, your selection of modes are pretty slim pickins'.  Online is pretty basic as well, you can take your World Tour team online and compete with others, or you just compete in unranked matches with friends.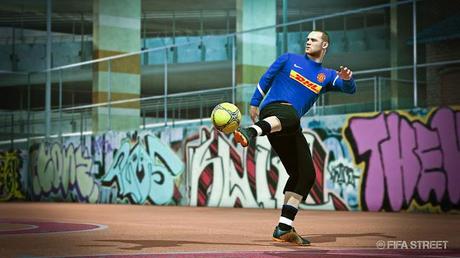 Final Thoughts:
FIFA Street is a great game of soccer, with a few minor complaints with the camera and AI. These little annoyances don't keep this game from being another great release in the FIFA franchise.
Final Score = 8.25/10
Email:

[email protected]
Twitter: @iSamKulii
Apps: S&S Reviews on Apple and Android Stores