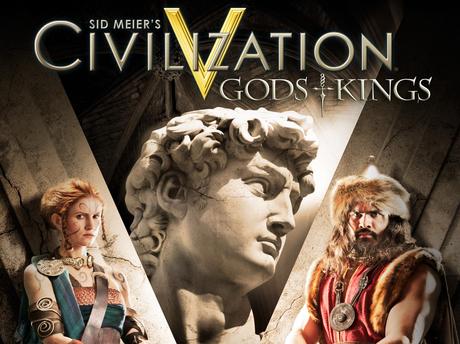 Title: Civilizations V: Gods and Kings Expansion
Format: PC, Mac
Release Date: June 19, 2012
Publisher: Aspyr
Developer: Firaxis
Price: $30
ESRB Rating: E
Civilization V has to be one of my favorite turn based strategy games of this current generation, with this new expansion, it adds tons of new content that will keep you clicking on your mouse for quite some time.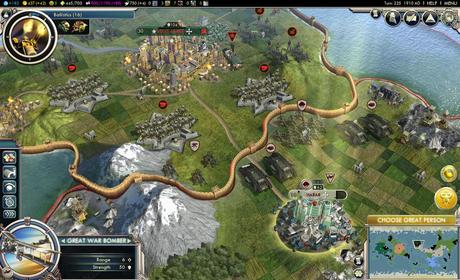 Core Gameplay and Improvements:
In case you haven't played Civilization V yet, the game has a great presentation all around. The level of detail in the battlegrounds and environments are still as crisp as ever, even if you're zoomed away, the environments take center stage.  The voice acting is solid as well, with great sound effects that are unique to each individual unit on the game field.  There are a number of new gameplay improvements and tweaks that come with you expending your $30 bucks.  The new scenarios that are included are a blast, they aren't going to last you as long as a custom game, but you can still easily spend a few hours on one of the new game scenarios Gods and Kings offers you.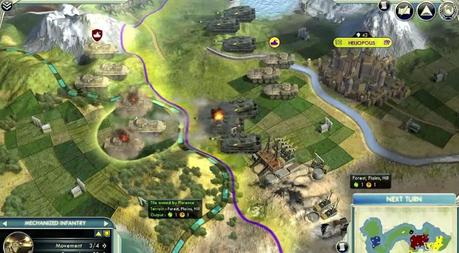 The big reason to pickup Civ 5's first real expansion is the additions of espionage and religion.  There is a new Faith resource that allows you to form new religions for your cities, new buildings gives you the ability to do just that.  You have the ability to choose a Pantheon, that will allow you to have one statistical benefit for your nation.  Benefits including faster border expansion or more gold generating, will further add more strategic opportunities for you.  Great prophets will be born in your resident cities which can be consumed and grants you specific benefits, just like your Great Artist in previous games.  I love how much you can change your own religion, even though they are pre-made ones in the game already.  You can name your own religion and choose your own benefits.  If you master the ability to spread you religion throughout your cities, you will gain tons of benefits that will make it much easier to rule the lands beneath you. You can also now plant spies in rival cities to see what your rivals are planning and even steal technologies that other nations have been researching.  There are nine new civilizations in the game, rounding out the total to a whopping 34.  You can now stack different units like naval and ground units making a much streamlined experience.  Combat has been switched from a 10 point system to a 100 point system.  These minor tweaks are welcomed, but you'll most likely buy this for the major additions.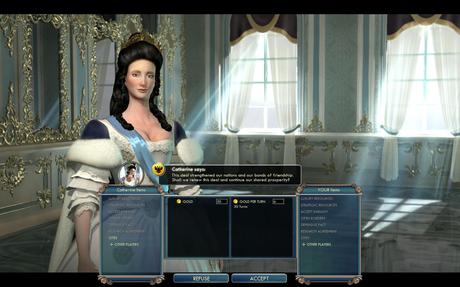 Final Thoughts:

Civilization V: Gods and Kings is a great first expansion to the already behemoth of  a strategy game.  The major additions of spying and religion may not appeal to the casual players, but hardcore fans will definitely need to purchase.

S&S Rating:9/10 Email:

[email protected]

Twitter: @whatsPlay Apps: S&S Reviews on Apple and Android Stores