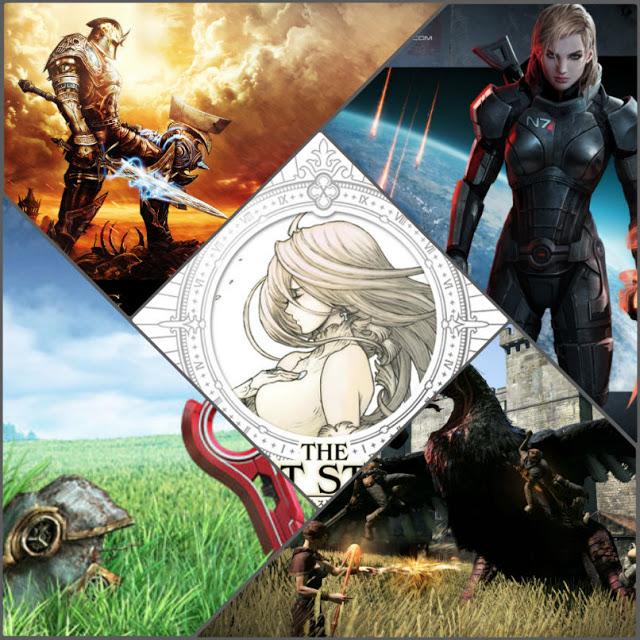 If you've had the time to spare, the time consuming RPGs we've had this year have been great.  From Bioware's ending of their epic trilogy, to a couple of Wii exclusives that never ceased to impressed.  I'm sure 2012 gained a number of new fans to genre, whether its a JRPG or a western RPG, this year has been littered with terrific games.  It was a herculean task to try and pick 5 RPGs as the best of the year, but I did.  I'm sure a lot will disagree, just go in with an open mind.  
5.  Kingdoms of Amalur: The Reckoning
Kingdoms of Amalur was the game most compared to Skyrim, the biggest reason being that they were released so close together.  Skyrim had been released in November of last year, and KOA was released four months later in February.  The hardcore Elder Scrolls fans revolted at this game, saying that is not worthy and doesn't even come close.  I don't agree with that, Skyrim was a great game, but it wasn't that great on PS3.  Whereas KOA was identical on all platforms.  All in all, Kingdoms of Amalur featured a better main story, and some engaging combat.  The game did enough to earn my 5th spot on the list.  
4.  The Last Story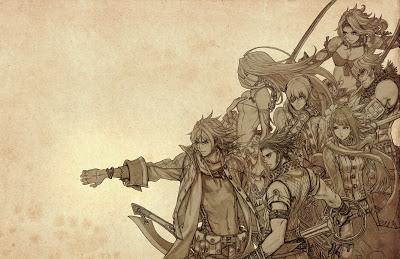 You can't forget about Sakaguchi's possible last game, The Last Story.  The guy is brilliant when it comes to video games, bringing us hit after hit.  The game did have a mixed reception in terms of other video game critics, but I thought the game was terrific.  It blended a lot of JRPG and western RPG elements into one game, and a lot of people didn't like that approach.  I can understand the disarray, but you can't go wrong with this title.  Uematsu composed another great score, that will extract emotions from you whether you like it or not, and this is a big part of making a great RPG.  
3. Dragons Dogma
Dragon's Dogma was another game that people seemed to forgot about, but the developers have been promising a ton of DLC for the game.  This will hopefully get a bunch of players back into the game.  DD added a lot of new mechanics the genre, the superb pawn system being the biggest. The sense of scale was another reason i loved the game, climbing on the backs of huge behemoths and griffins never got old, especially when you're in wide open areas with a number of NPCs helping you take down the large beasts.  DD did a lot of things right, and it had a ton of content to keep you busy, besides the main story quests.  
2.  Mass Effect 3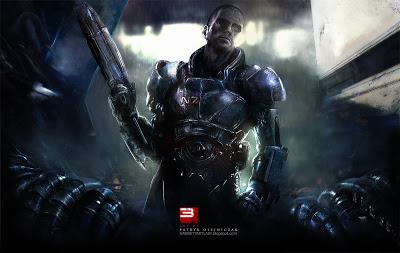 Maybe the most scrutinized game of 2012 is number 2 on my list.  Mass Effect 3 closes the story arc on Commander Shepard, and a lot of people didn't like how their own tales ended.  I understood why a lot of people disliked the ending, it didn't explain too much, and it seemed like your choices didn't matter in the least.  Bioware gave into the scrutiny and released an update that further explained the ending, and answered a lot of unanswered questions.  Other than that big debacle, ME 3 was everything I had hoped it would be.  It was fantastic from beginning to end, even though I still think that Mass Effect 2 is the best out of the series, ME 3 was superb on it's own.
1. Xenoblade Chronicles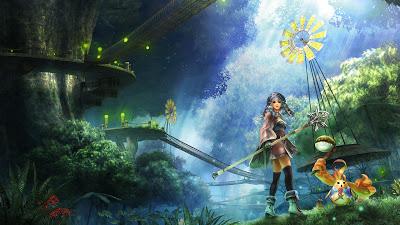 Xenoblade Chronicles was my favorite RPG of the year, and who would have that a Wii exclusive would have topped my list.  Say what you want, it was a great year if you're a Wii and a RPG fan.  It featured one of the most hauntingly beautiful soundtracks I've ever heard, if you haven't heard the main theme, I suggest you find it online.  The world was huge and expansive, and gave players the freedom to explore it.  The real time action battle system was fast paced, and just a blast to use.  Top that off with some of the best visuals on the Wii, and you've got yourself an awesome game.  I stand by Xenoblade as my favorite RPG of the 2012, it was hard to decide, but I did and I'm happy with my list.