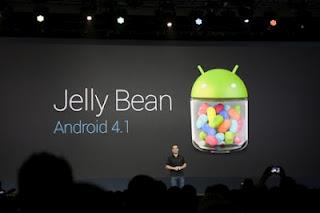 For  the Galaxy S III users, there is good news! If you include people who do not like using a custom ROM to get the update to Jelly Bean
 , you just have to wait a little longer. 
If the SamMobile claims are true that the official Jelly Bean update for the Galaxy S III will be released soon because the current is said that Samsung has managed to develop an internal test version for Android 4.1 on phones is currently popular used. The next step should be done by Samsung is developing public version to be released, fix it, and gave it to be accepted by Google.
 SamMobile site estimates that the update will be rolled out at the end of the third quarter of this year or early fourth quarter. But remember this date has not been confirmed officially by the South Korean vendor. Not only  for users  of Galaxy S III is a good news! However  for those who are still loyal to the Galaxy S II and Galaxy Note will also be pleased to hear this claim SamMobile. Samsung is also unknown at this time is trying out Android 4.1 to update the phone. The update is expected to be present at the GalaxyS II and Galaxy Note in this quarter 4 . Let's wait for good news from Samsung.
origin source the verge, samMobile