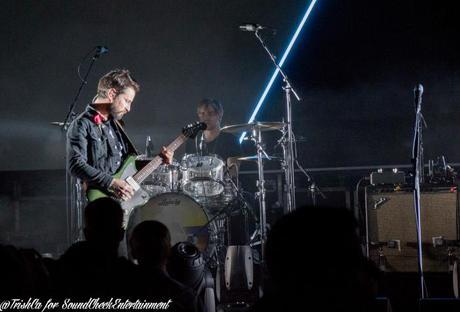 It was very cold Valentine's Day in Toronto but the Sam Roberts Band certainly warmed things up inside Massey Hall last night. Let's start with the opening act, The High Dials, who turned on the heat. It's not a coincidence that this band is also a Montreal based act, turns out Sam and Trevor Anderson have known each other since elementary school. The High Dials website describes their music as being "shaded with psychedelic, electronic and folk rock influences but firmly rooted in a timeless pop approach and sensibility." I found the music had an ethereal feel, with wonderful harmonies, interesting percussion, and provoking lyrics.
The High Dials latest release is "In the A.M. Wilds" and it dropped February 3 rd. Go check it out! These guys (and girl) have a deep back catalog and have been at this a while. They deserve our respect and our support. Last year their song "Uruguay" was featured in the hit Netflix TV series "House of Cards".
You can find The High Dials Here:
Web - http://thehighdials.net/
Twitter - @TheHighDials
Facebook - The High Dials
YouTube - The High Dials YouTube
It was a very quick set change and then the Sam Roberts Band took the stage and it was good. It was a sold out crowd and everyone was on their feet. The musical energy level went up a notch and we were all there with them. They played songs from the new release "Lo-Fantasy"; they played older songs that we helped them out with.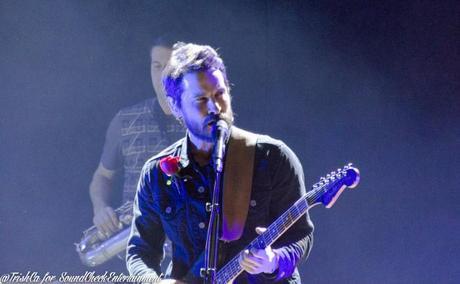 There's nothing like happy musicians. I know that it's not an easy life, even for a successful band, but you could tell, when they were on stage, they were having fun. Sam chatted between songs and one of the things he spoke about coming up as a Canadian band. "You've been working all your life, and you've been thinking, wondering maybe I'll get to play Massey Hall, like Neil Young and Gordon Lightfoot and so you finally arrive and you get up on the stage and then you realize that there's a huge problem. That everybody out there can hear every single goddamned note that you play. And there's no hiding any more. That this is it. So here we are, naked and in front of you.
Let me just say, naked and in front of us, they were perfect.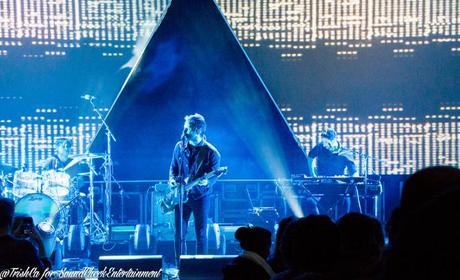 Sam Roberts Band has four more dates listed on their tour, Kamloops, two dates in Vancouver and then home in Montreal. Check out their website for details.
You can find Sam Roberts Band here:
Web - Sam Roberts Band
Twitter -@samrobertsband
Facebook - Official Sam Roberts Band
YouTube - Sam Roberts Band VEVO
Instagram - @samrobertsband
Thanks to Live Nation for providing us with a review seat and photo access. And thanks to Sam and the band for being my Valentine.