How would you categorize these?
Are they cookies?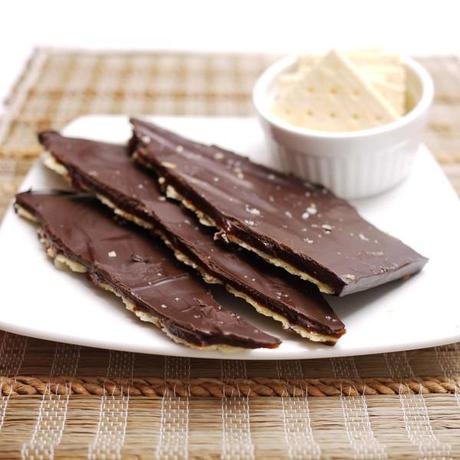 Or more like Candies?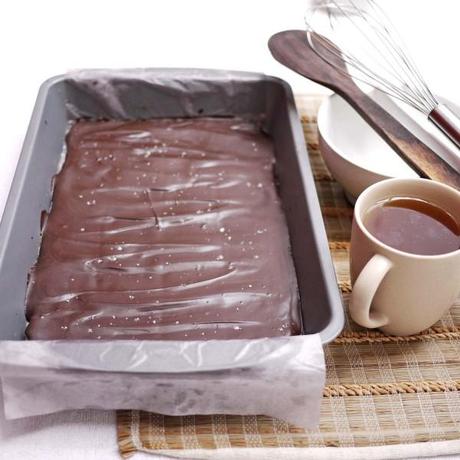 I say candies.
Growing up, i have always had a preference over candies with a little crunch on it. The crunch could be anything from  rice krispies studded candy bars, or even the cookie bits from Hershey's cookies and cream chocolates.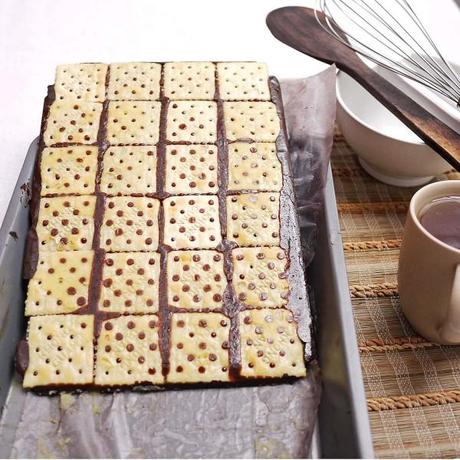 These saltine cracker toffee, with the saltine cracker bases promised just the crunch that i was looking for in my candies. And of course, with the word "salt" in "saltine", these crackers are savoury. I am a religious dessert salt sprinkler, so you can pretty much guess how this candy is totally up my alley.
So there we have it. Savoury saltine crackers  blanketed with toffee and given another coat of chocolate.
Do you think you are ready for that?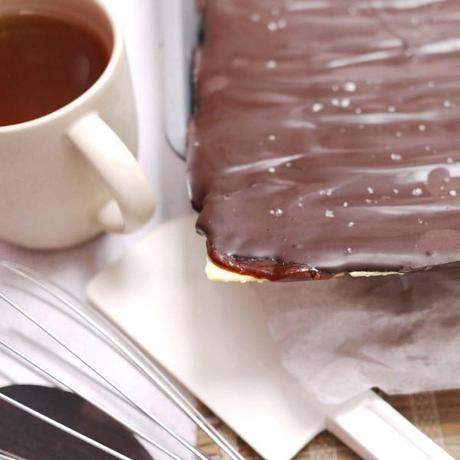 Using dark brown sugar instead of the regular white, the toffee colour came out a perfect amber. The rich colour was reflective of the stronger caramel, and buttery taste. Everything was good, except for the fact that you gotta wrestle a bit with the toffee. The toffee is slightly sticky. Just slightly though, nothing major.
So the next time i am making these, i will be sure to practice a little restraint, and cook my sugar just a little longer before i pull it out of the oven. I would also wanna spread the toffee just a bit thinner. I think reaching the hard candy stage and a thinner layer of the  toffee would give it the light, brittle snap rather than a chewy one that was kinda tacky. It will at least be something that my dentist would approve of a little bit more.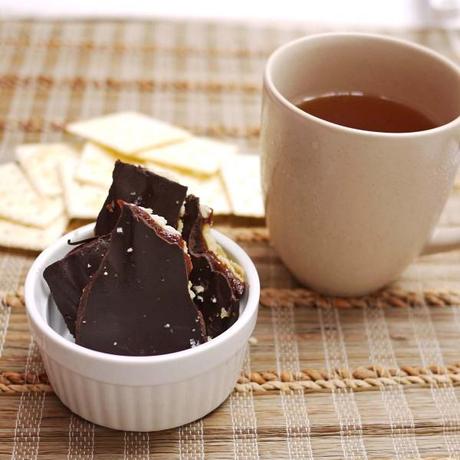 So till then, these will have to do. And of course, let's not forget my crazy fixation over the extra salt over the chocolate. I wouldn't even consider it as being optional.