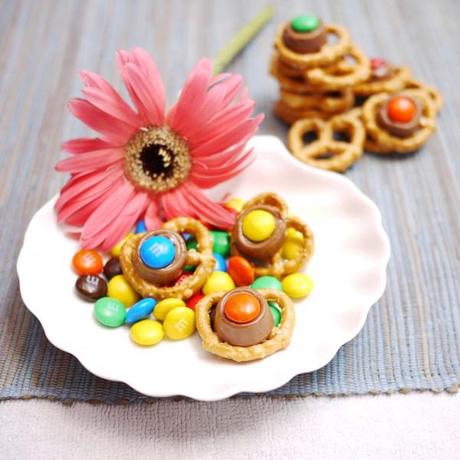 I've had my eyes on these chocolate buttons for the longest time. It must have been a couple of Christmases ago when i first saw them at First look, then cook.
Yup. Not even last christmas, which was almost 8 months ago. The christmas of 2009. Thats 20 months ago. Talk about proscratinating.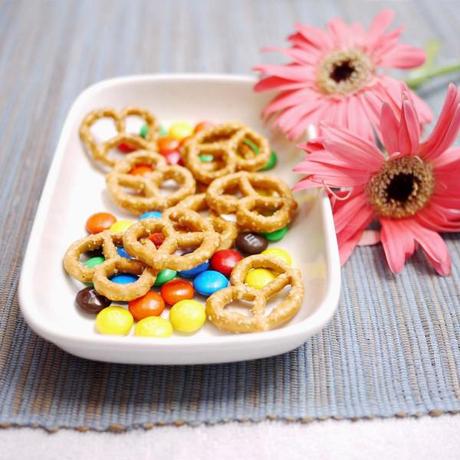 And all u need is some pretzels and M&M's, and some Hershey Kisses. I used Cadbury's Candy Chocolate though. It still works beautifully.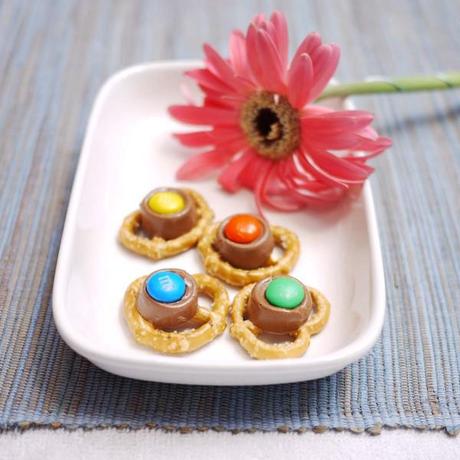 And you won't believe how easy it is! Just place the chocolate onto the pretzel, bake it a bit to get the chocolate melting, and push your M&M's in!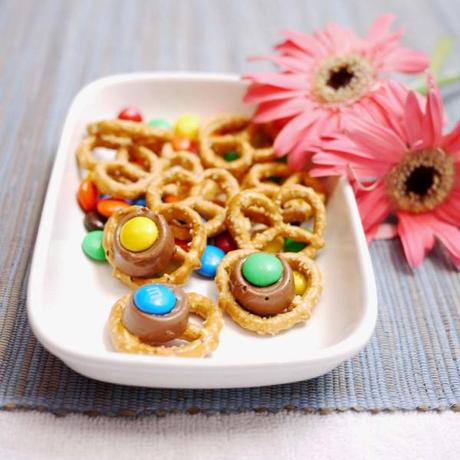 yuumm!!
Salted pretzels and chocolate. Can we ever go wrong with those?
Salted Pretzels with Chocolate