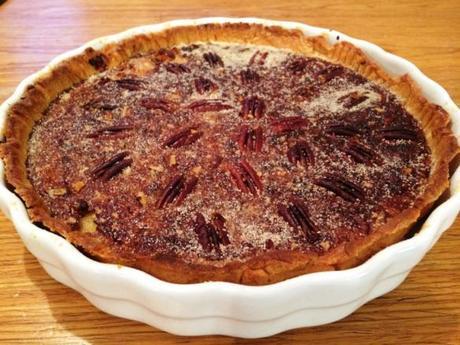 #greatbloggersbakeoff2014 and it's pies and pastry week! I remember my mom lusting over pecan pie when I was little, and when she made it, it was absolutely divine. What better way to improve than with some sweet-yet-savoury salted caramel. It's actually quite a simple recipe (once you've made the pastry!), but looks and tastes wonderfully impressive to serve as a dessert.
Recipe
- Shortcrust pastry case – I like Be-ro's pastry recipe
- 395g (one tin) condensed milk
– 75g butter
– 2 tablespoons golden syrup
– 75g light brown sugar
– 1 1/2 teaspoons rock salt
– 2 eggs
– 100g pecan nuts
- Blind-bake your pastry case, and set aside to cool
– Add the condensed milk, butter, syrup and sugar to a heavy bottomed saucepan. Heat on high until the mixture bubbles and boils
– Turn off the heat, stir in the salt, and set aside to cool
– Once at room temperature, beat in the eggs, and pour into the pastry case
– Carefully place the pecans on the top, in whatever pattern you wish. I used a combination of whole and crushed nuts, finished with a sprinkle of light brown sugar
– Transfer to the oven at bake at 180 degrees until just set. Keep an eye on the pie during baking, if the pastry is starting to darken, cover with foil for the remaining baking time to prevent burning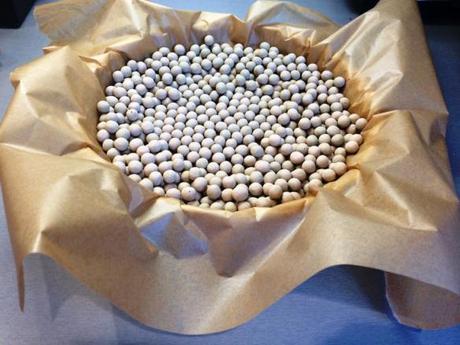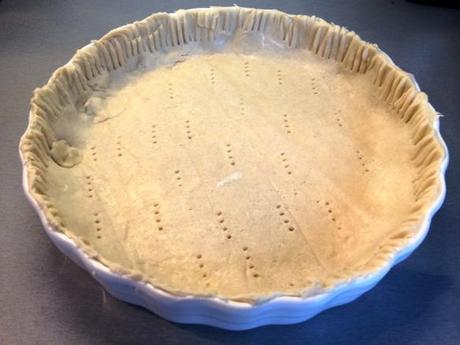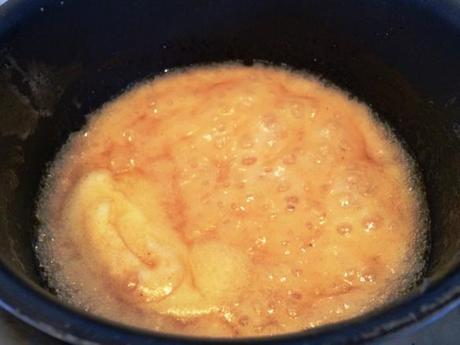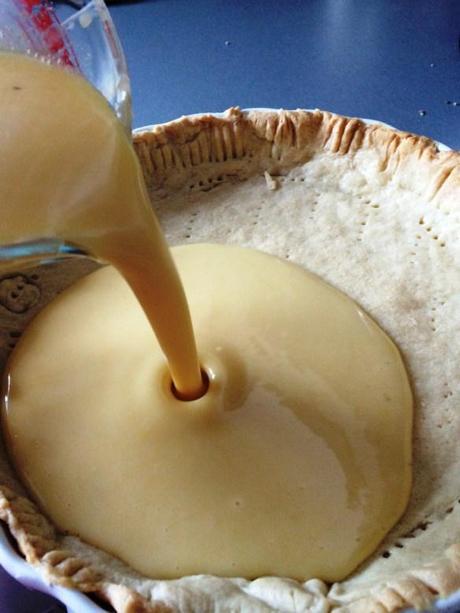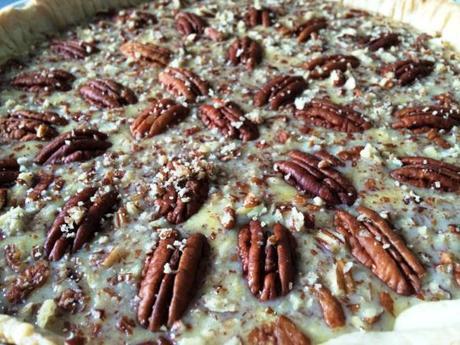 The top should be crunchy, golden and caramelised…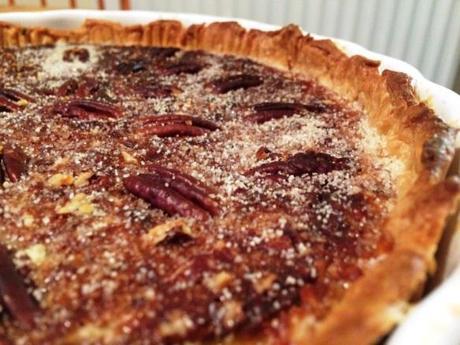 … with the inside sticky, sweet, and salty: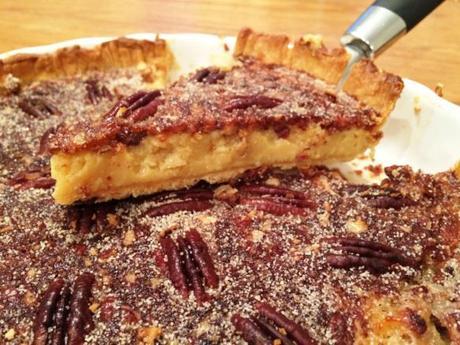 If you can, serve whilst slightly warm with a big scoop of vanilla ice cream. Quite frankly divine, so many amazing flavours on one little plate!