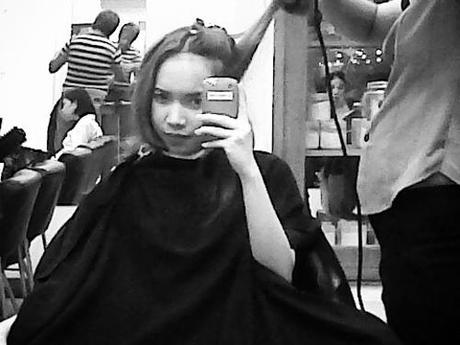 Salon Day Friday
I'll be sharing with you where I went and what I did today (may ma-eblog lang) Lol!

Went to Body and Sole for a quick mani pedi and a haircut. Figured I needed some volume and shape for my hair. That being said, the hairdresser without a doubt agreed. Aaaaaand, he said so without a slight hesitation. Dayuuum! All I could do was nod in affirmation. Haha! I gave him the freedom to do what he wants with my mane as long as I can tie it up. 
Funny thing we did today was the art of multi-tasking. Can you imagine having people prep you while you're eating siopao and sippin' on soda?!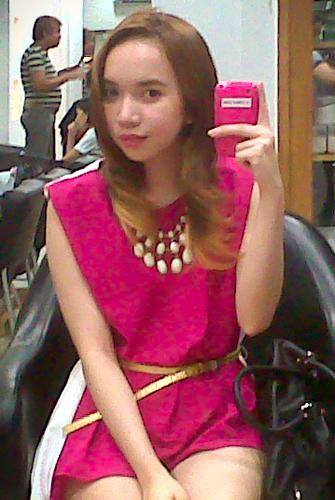 Tadaaaah! After 2 hours of simultaneous mani/pedi + haircut, here's the result! My ombre's still there.. Yay!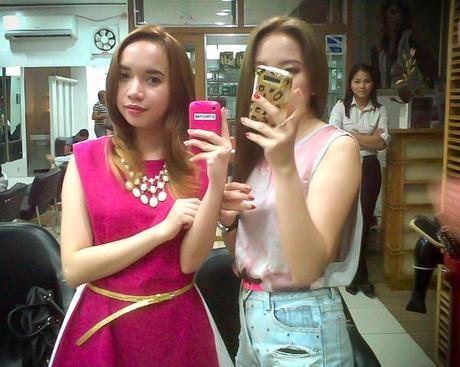 (Hello kay Ate sa likod! Hahaha!) Sorry for the pixelated photos, I had to take photos using my phone (that matches my blouse's color).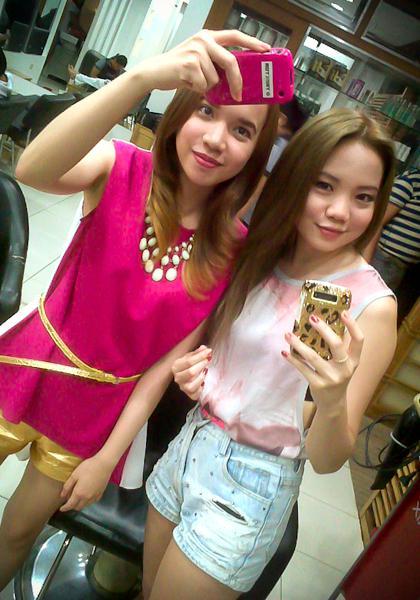 The not-so-blonde Steph and moi!

By the way, I'm wearing my new necklace from Maxima Clothing here. Laveeet! They have the cutest collection of necklaces so better check their page out. Just got this yesterday along with another green one, so expect another "New In" post from me soon.. Woohoo!
How was your day today?!
Stay wicked!