As the sun finally makes an appearance, people want a fresh, lighter meal. These salmon fishcakes served with a fresh, crispy salad is perfect for outdoor dining!
I used fresh salmon this time, but will use tinned from now on. Delia says not to bother using fresh, so that's good enough for me!
If you have leftover mash potatoes, use this recipe with a tin of tuna instead of the salmon. I'll be shoving a few extra totties in the pot next time I'm making mash, for this very reason!
I kind of adapted this recipe from Jamie Oliver's "Food Revolution" cookbook, but thought it would be better with the addition of breadcrumbs. How could you miss out the lovely breadcrumbs?
Here's what I did: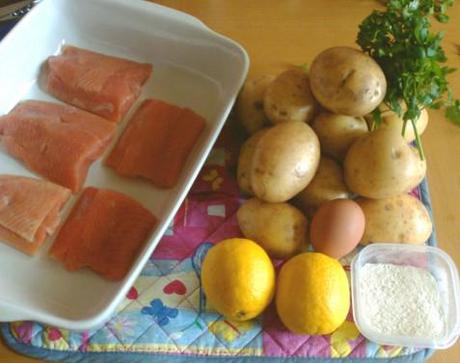 Ingredients (Made 8 fishcakes):
500g salmon
1kg potatoes
2 lemons
4 tbsp plain flour (plus enough for dusting a surface)
2 eggs
2 tbsp chopped fresh parsley
150g breadcrumbs
First, I drizzled a little oil over the salmon, seasoned well with salt & pepper, then bunged in the oven, covered in foil, for 15 minutes (at 180 degrees). I also boiled my potatoes, then gave them a good mashing. Make your mash as buttery and salty as you like it.
I let both cool.
Into the pot of mash, I added the salmon (which I flaked), zest and juice of two lemons, parsley, flour and plenty of salt & pepper. Next went in one egg and I mixed it all to form a paste.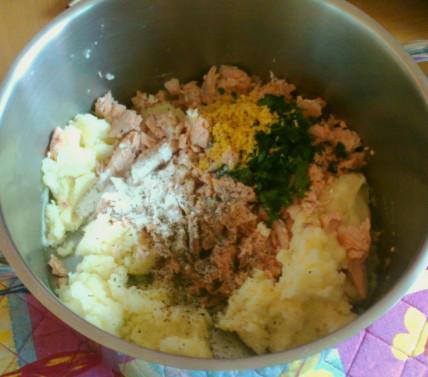 Flouring my surface, I moulded 8 fishcakes out of the mixture. Jamie Oliver suggests putting it into the fridge at this point. If you want breadcrumbs, follow me…
I beat my other egg into a bowl and coated each fishcake with it, then dipped them into the breadcrumbs, before individually wrapping in cling film.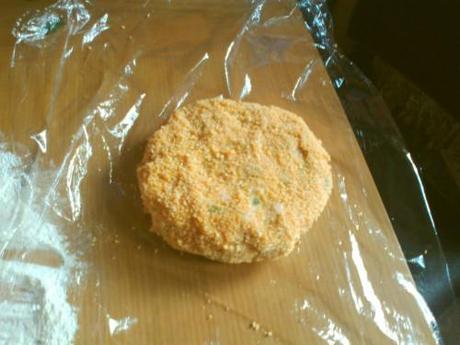 I put two in the freezer for another time, and the remaining 6 in the fridge for an hour (you could make them the night before if you want).
When it was time to cook, I fried them in oil for 4 minutes each side, until they were nice and golden.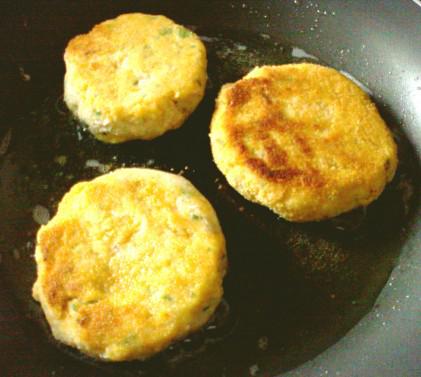 I served my fishcakes with chilli tomato chutney and a gorgeous crispy salad.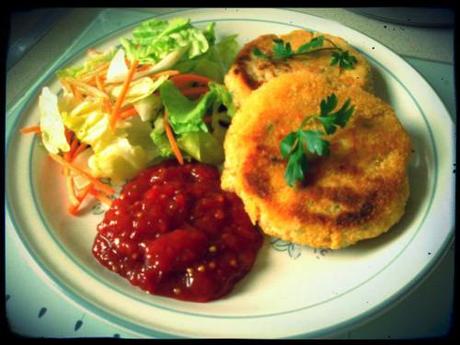 Delish!
These would make an excellent starter dish for a dinner party, or for when you're having someone special round for lunch.
Better yet, it's a great recipe for introducing fish into your diet too, if you're a bit of a fish-phobe (as I once was).
Give it a try and let me know how you get on!
Have a lovely week, everyone

x