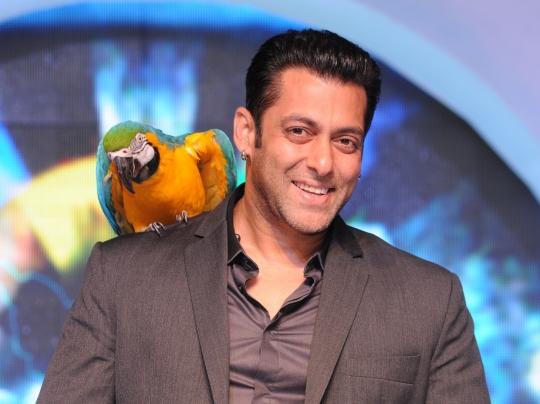 Salman Khan reveals his marriage plans
Bollywood superstar Salman Khan, who is always quizzed about his marriage and he always evade responding questions in this regard, finally reveals his marriage plans saying he will marry only after the two court cases against him are resolved.
"I will think about marrying only after the courts give their verdicts. If the verdicts go against me, I will marry only after coming out of jail," the actor responded the query regarding his marriage during India TV's show Aap Ki Adalat.
Salman is fighting a case in Jodhpur court for hunting down a blackbuck during the shooting of his film 'Hum Saath Saath Hain' in 1999. The other case is filed against him in Mumbai court for a vehicle mishap that resulted in the death of a person in Mumbai in 2002.
While the star hopes that he'll be acquitted in both the cases but still he finds it unfair to marry before the courts give their verdict.
"I hope to be acquitted in both cases, but if I marry before the verdicts, will it be fair? Suppose, if there is a turn of events and I am sent to jail, and my wife has to come with our child to meet me in jail. Will it be fair?," the actor joked.