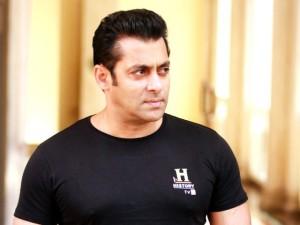 Since 2009, when he made a grand comeback in Indian film industry with blockbuster movie 'Wanted', Salman Khan nicknamed 'Sallu' has been ruling the roost. Then he gave some back-to-back hits like Dabangg and Bodyguard and proved himself to be the undisputed king of Box Office.
This man is omnipresent—on TV, in commercials, on silver screen and now in social media too. And here's some good news for fans of the 'Ek Tha Tiger' superstar.
Khan has won the title of 'popular celebrity on social media.' The Bigg Boss 6 anchor has surpassed megastar Amitabh Bachchan and his arch-rival Shahrukh Khan with clear distinction to claim the title.
"We used sophisticated web analysis tools to scan millions of pages on Facebook, Twitter, Google+, YouTube, blogs and online forums to quantify the total volume of buzz and conversations on our stars, a source from Asterii Analytics said while taking to media.
"The top three candidates were Salman Khan, Shah Rukh Khan and Amitabh Bachchan. And Salman Khan emerged as the winner with a consistently high margin," the source added.
Salman Khan has more than 7,516,597 Facebook fan and 3,266,882 Twitter followers.