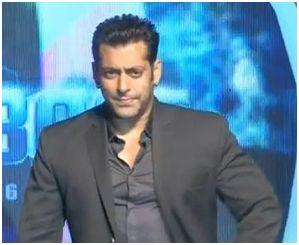 Bollywood Superstar Salman Khan known for giving a break to newcomers in Bollywood is now planning to launch his bodyguard Shera's son in the film world.
For the last 15 years, Shera has been by Salman's side and they share a close bond.
The Dabangg actor had launched his bodyguard Shera into the world of naach-gaana in the title track of his film Bodyguard. Two years ago, Shera appeared in the title song of Bodyguard alongside the 47 year old actor Salman Khan and Katrina Kaif.
It is heard that Salman is planning to launch Shera's son Tiger in Bollywood. Recently, the actor was seen praising Shera's son. He said: "With his looks and personality we already have a winner. At 20, he is so focused and determined. He intends to launch him in a film as soon as he has a script that he thinks is suitable for the young lad."
When Shera was asked about the news, he said: "It is true that he would be launching my son Tiger in Bollywood. It's a great thing. He has said that (launching his son) which means he would have seen something in my son."