Hi everyone!!  The weekend is almost here!!!
I have a bright grassy green to share with you today.  This is the type of color I would never have gone for a year ago.  However, when Walgreen's had their clearance sale on some of the Complete Salon Manicure polishes by Sally Hansen, this beauty just called to me.
Parrot (I love the name btw) is a lovely creme that applies really well.  It required two coats for full opacity.  It was a little runny, but definitely manageable. 
I then added a new glitter I picked up fromVictoria's Secret to my index and middle fingers.  Supercharged is in a clear base and contains small gold hex glitter and gold microglitter.  There are many polishes like it out there, but in my opinion, you can never have too many gold glitters.
I used Orly Nail Defense as a base and Seche Vite Fast Dry Top Coat.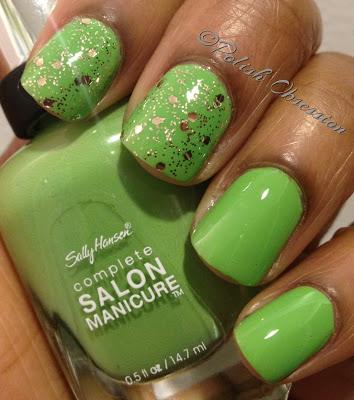 Artificial Light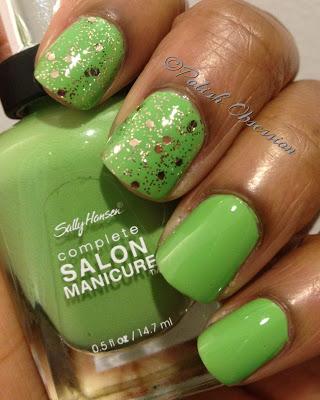 Artificial Light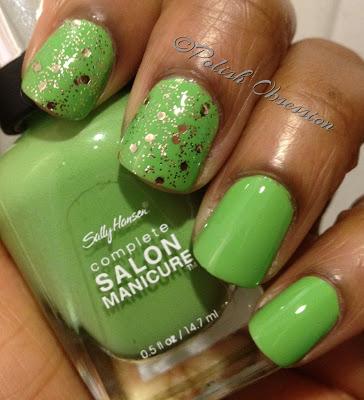 Artificial Light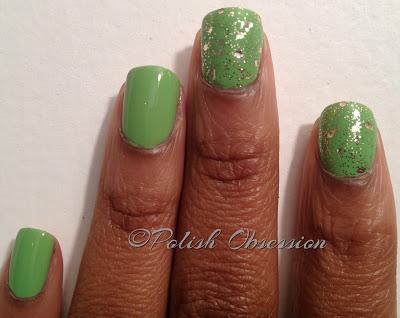 Artificial Light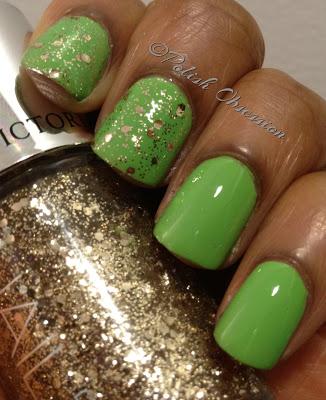 Artificial Light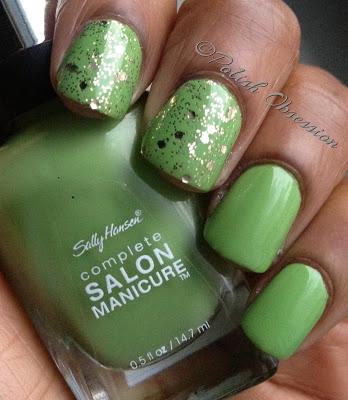 Natural Light
I'm so in love with this green!!  And it goes so well with the gold glitter.  You guys already know I like to throw in a bright color here or there to cheer me up.  This definitely did the trick ;0).
What do you guys think of Parrot?  Would you wear this shade of green?