Hi everyone!!
I haven't done Pink Wednesday in a while, so here's a fun pink mani to share with you ;0).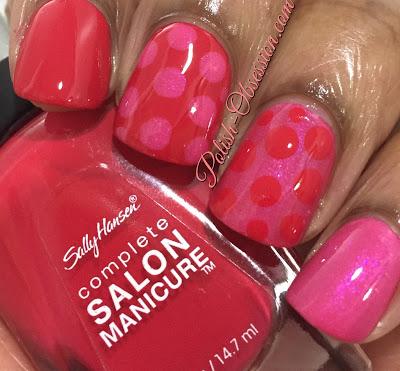 Sally Hansen Madame X is a dark pink, leaning red with an excellent formula.  It applied flawlessly and was opaque in two coats.  I'm wearing it on my index and middle fingers.  I decided to pair it with Avon Fuchsia Fun, a sheer fuchsia shimmer.  It required three coats for full opacity.  I added polka dots with the alternate colors on my middle and ring fingers.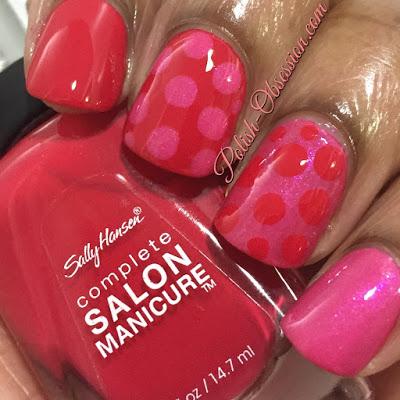 Artificial Light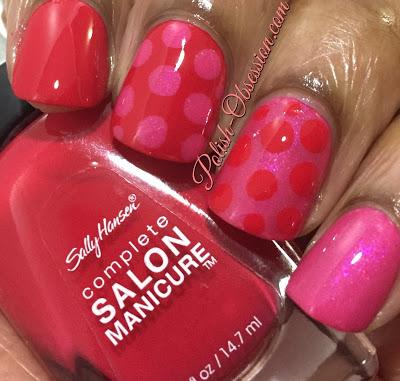 Artificial Light
This was a simple, yet fun mani to wear.  I just love these two colors together and, of course, I'm a polka dot lover ;0).
What do you guys think of this combo?