I don't normally do much sale shopping after Christmas as I turn into such a lazy person during the Christmas break, but this year I decided to have a good look online and in the shops to see if I could find any good bargains. I managed to get quite a few things this year so I thought I'd put them all together in a post for you today. There's a mix of beauty, clothing, books and DVDs in there and I'm very happy with what I picked up! If you've written a post about your sale bargains then please link it below so I can have a nosy.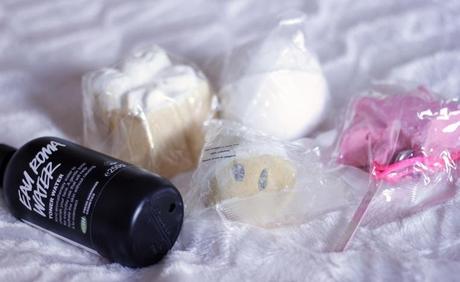 Lush - My lovely fiancé treated me to a few things from the Lush boxing day sale and they finally arrived the other day. I ended up ordering the Eau Roma Toner (£3.75), a Bombardino Bath Bomb (£1.25), my very favorite Magic Wand Bubble Bar (£2.47), a Golden Wonder Bath Bomb (£1.75) and a So White Bath Bomb (£1.62). I can't wait for all of these Lush baths already!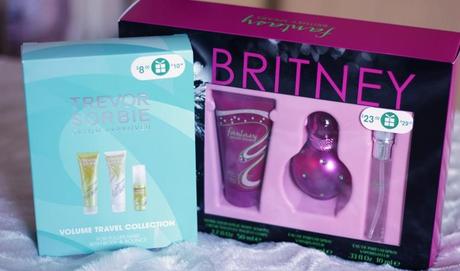 Boots - I didn't get to Boots until a week or so after Christmas but I still managed to snap up a couple of bargains in their 50% off Christmas gifts sale. I usually receive at least one haircare minis gift set at Christmas but this year I decided to treat myself to one as the samples come in so handy and the sprays are usually great to have too. In the end I went for the Trevor Sorbie Volume Travel Collection (£4) and have been so impressed with the Volume Thickening Spray already! I also picked up the Britney Spears Fantasy Gift Set (£11.50) as I'm a big fan of her perfumes and I just couldn't say no to this bargain. The little travel spray is so handy to have in my handbag too.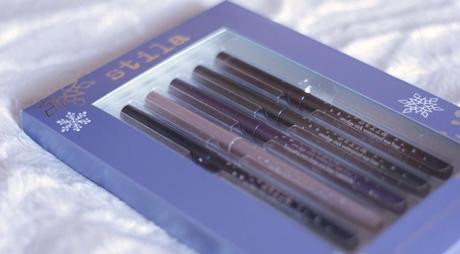 Stila - I'm still a bit of a newbie to Stila but couldn't resist picking up this set online after Fee (Makeup Savvy) posted about the Stila sale. I bought the Seeing Stars Smudge Stick Eyeliner Set (£6.25) which was an absolute bargain as it contains 5 liner shades. All 5 shades are so wearable and also include a bit of glitter so you can easily spruce up an everyday eye look.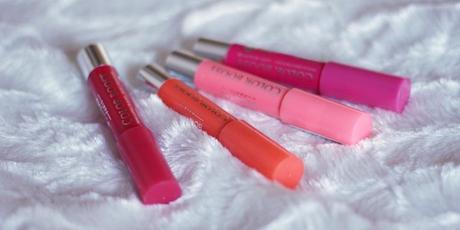 Blog sale - I wasn't sure whether or not to include this bargain in my sale buys as I picked it up in a blog sale but hey-ho, a bargain is a bargain. I bought these 4 shades of the Bourjois Colour Boost Lip Crayons for £10 from Karris' Instagram sale and couldn't be happier as they really are such lovely lip products to use. I have the shades Red Sunrise, Fuchsia Libre, Orange Punch and Peach on the Beach and I'll be posting about them very soon!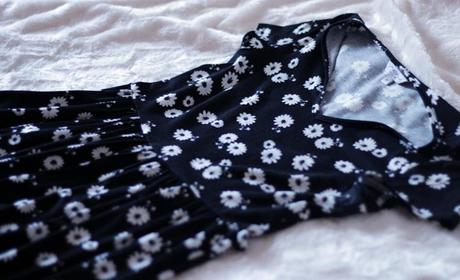 ASOS - I had a quick look at the ASOS sale and only came away with one bargain, the New Look Daisy Print T-shirt Dress (£9.50) which I was very happy to find in my size as it was sold out on the New Look website. Daisy prints are everywhere right now and I couldn't say no to the very flattering empire line of this t-shirt dress. Say hello to my new favorite dress.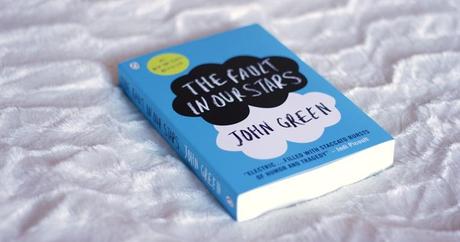 Tesco - I'm already a big fan of John Green and couldn't get enough of Looking For Alaska, so it was only a matter of time before I treated myself to The Fault in Our Stars (£3.85). I'm sure I'll be a blubbering mess as I make my way through this book but I just can't wait to read it for myself as the novel has been so popular over the last year or so. Watch this space.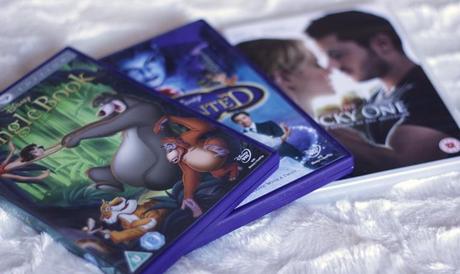 HMV - My last few bargains came from HMV who were (and are still) having a massive DVD, Blu-ray, CD and book sale. I'm a bit of a Disney fiend and always like to add to my collection, so I just had to treat myself to The Jungle Book (£6.99) as it's a classic and was one of my favourites as a child. I also bought Enchanted (£2.99) as it's a great feel-good film and such a bargain at that price. The last DVD I picked up was The Lucky One (£2.99) which I haven't seen yet but I'm really looking forward to it. I'm a big Nicholas Sparks fan so I'm sure I'll love this story too.