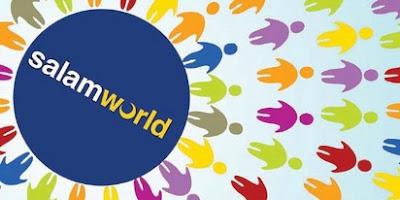 A new social networking internet site that will enliven Greetings World. Islamic social networking breath is planned in November will be released in Indonesia, and in the year 2012 will also be opened to global.
 According to Brand Manager Greetings World, Erol Toksoy, Salam World is a global social plaform based on Islamic values ​​that can demonstrate the true potential of the Muslims all over the world put together. He also added that social networking could also eliminate the barrier to Muslims around the world. Currently Salam World is still in beta testing phase which enters in the world followed by 1,000 users. 
Of course, the user will not be closed to non-Muslims who also want to enjoy a social network aimed at sharing ideas, selling, or just looking for friends in the community. One of the benefits of social networking is not the existence of malicious content that is certainly safe to use for children under the age of (One World set age limits users must be above 15 years). Indonesia, which has one of the largest Muslim now become one of the target Greetings World marketing major. In addition in 2015 is targeting social networking users will get a number of people as much as 300 million.
origin source compass techno