Safaris have become hugely popular for honeymoons over the past couple of years. With the increasing desire for a honeymoon marked by new experiences and more vibrant activity, safaris fit the bill better than almost anything else on offer. Hardly anyone chooses a safari before their marriage, simply because of the high, once-in-a-lifetime cost of one of these trips.
But why choose a safari over spending two weeks relaxing on the beach? For many couples that is still the perfect honeymoon – just the two of you, some sand, and a couple of palm trees. A safari is a pretty far cry from that, although easily combinable with some beach time. No, what you'll get on safari is a proper adventure, a chance for bonding in an entirely different way. On a luxury safari in particular, you don't need to sacrifice the comfort of your ideal honeymoon to go on safari. Far from it, as you'll find that many of the safari lodges have all of the comforts you're accustomed to, just behind canvas, ensuring you're ever closer to the safari wildlife you've travelled so far to see.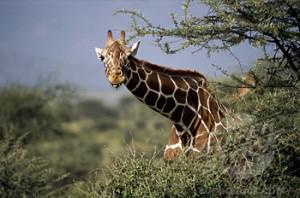 Plus, safaris are romantic; it's hard to deny their appeal. Africa is an evocative land, full of friendly people but also something that brings us closer to nature and thus closer to our true selves. Something about them just calls to that early twentieth century sense of exploration, adventure, and ultimately romance. Even though you're destined for early morning game drives, you'll have the evenings to explore your surroundings, enjoy intimate candlelit suppers in the bush, and ultimately connect with one another on the first few days of your married life together.
Another great aspect of a luxury safari is the privacy you'll experience. Unlike the gigantic resorts of Europe and the Caribbean, these African camps and lodges are devoted to bringing you closer in touch with nature. You may be going along with a small safari group, but you'll be able to experience Africa intimately, as you were meant to.
Of course, Africa isn't one blob of similarity. Each region and country is completely different. So it's important to think about what you want from your safari honeymoon before you book it. Traditional safaris are different from walking safaris, and safaris in Kenya are different from safaris in Botswana. Each country has its own appeal and own attractions; you can go gorilla tracking in Uganda or climb Mount Kilimanjaro in Tanzania. Your safari experience is ultimately very customisable, and thus can be made to suit you as a couple perfectly.
Safaris are the ultimate travel experience and thus perfect for a honeymoon. Make it even better by combining with a beach break or a city tour of Johannesburg or Cape Town in South Africa, two fantastic cities you won't want to miss when you're in the area.
Did you choose a safari for your honeymoon? What did you think?