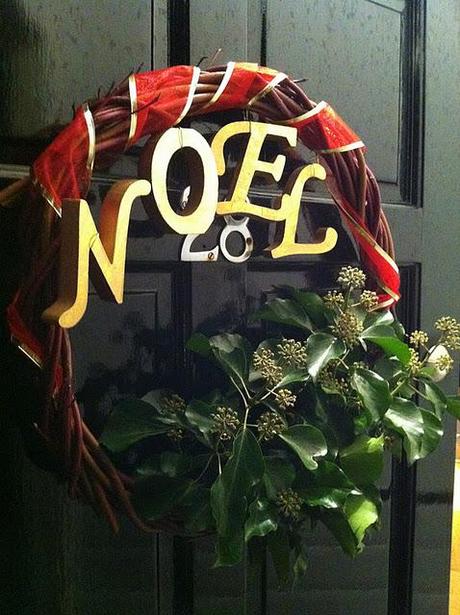 Sorry everyone for the delay in posting but it's Christmas, my dog ate my last blog post and my alarm clock didn't go off?  Okay, not all of that's strictly true but one thing we do know is that I haven't blogged for what seems like an age.  Apologies to those of you that read the blog regularly but what with everything else going on I had neither the time nor the inclination to write here.   My care of the garden and allotment has also been completely negligent of late but then again there's not a lot happening out there right now.
I've experienced several firsts recently and there have also been some interesting developments since I last updated you.  The seasonal man-flu came, followed by two and a bit weeks of jury duty and now another head cold, not quite as bad as the man-flu, is leading me in to Christmas.  As you can imagine I've not had a lot of time to do much what with work, shopping and the mini-farm but there have been a few bits and bobs going on.
In a strange twist of fate and after a typically charged allotment AGM (do these ever run smoothly?), I have become the allotment secretary.  Despite me attending with absolutely no intention of taking on any responsibility and after telling my other half that I was in no way taking on a role, I was somehow thrown in to it.  I heard someone propose me, I saw a brief flash of hands and that was that.  At the time I was still pondering how a lager shandy could cost £2.80 so I guess I can always back track and blame the shock.  
I've made three massive Christmas cakes, which I can't wait to devour and I've also put together my annual wreath for the front door (above), this time from what I found at the allotment.  The main wreath is made from a stunning red Dogwood, probably Cornus alba 'Sibirica', and it's decorated simply with Ivy and piece of ribbon I found in the cupboard.  The letters were the only bit that I bought and cost the grand sum of £2.49.  I'll try to keep the wreath ring, if it lasts, and I'll see if it's something I can possibly reuse in future.  If not it should compost down well or add to he dead hedge that's now completed.
And lastly, as many of you will know by now, largely due to the fact it's the only thing posted on the blog for around a month, I'm writing a regular series of posts for The Guardian on 'The New Allotment'.  The next piece in the series will be published shortly so keep your eyes peeled.
And that's it.  I sincerely hope that you have a great Christmas and I'll see you in the New Year!