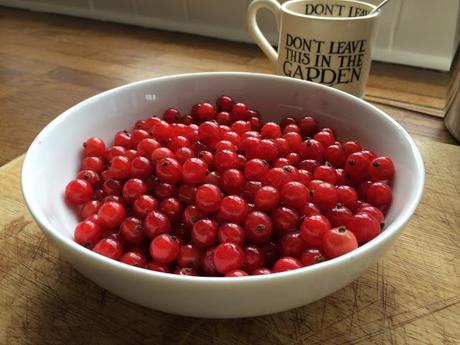 Why, hello there!It's been a whole 2 months since I last posted here, although it feels like it was only yesterday that I started to show you how the then new no-dig vegetable garden was coming along.Well since my last entry it has established itself well with seven of the eight beds full to the brim with goodies; I've even started to enjoy the fruits of my labour, including the Red Currants above which have had their best year yet.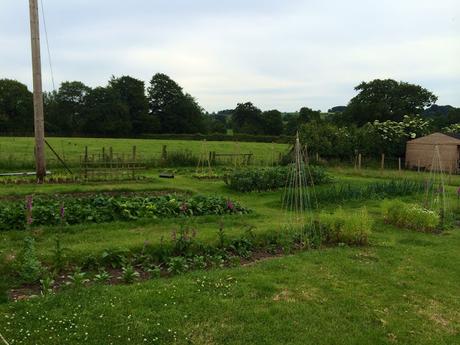 When I set out on creating the beds back in March I was a little bit dubious if they would work well on what was basically a field or if they would crop well in their first year.I had started to create a no-dig system on the rather weedy allotment back in Wales prior to moving and this yielded mixed results, largely due to the amount of perennial weeds that had already established themselves.Here, however, it's been a great success.The start of the season was cool and dry and this allowed the beds to settle slightly and weaken the turf and weeds below.The surface of the beds stayed very dry, which I think had more to do with the weather rather than the manure and compost used but since things have warmed up and we've had a good amount of rain it's really started to settle and the plants are certainly enjoying it.There's been some re-growth of grass in places and weeds have regrown largely on the Allium bed but they're fairly easy to manage and a bit of hand weeding and the reapplication of mulch has helped to weaken them further.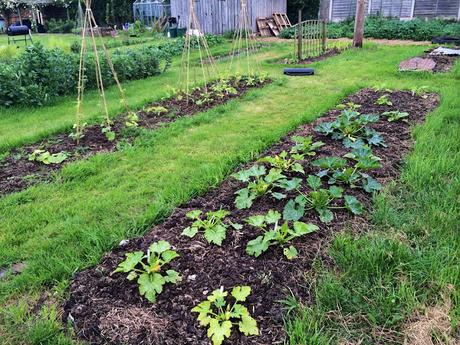 Most plants that have been planted out in to the beds or started from seed have done very well on the new beds so far.The only issue I've had is with Parsnips but I think this may be more of a seed viability issue as opposed to a no-dig issue?Time will tell and I'll have to see how parsnips get on in 2016.The Squashes, Beets and Turnips, in particular, seem to be doing very well on the new beds however and the Beans will be ready to crop very soon too.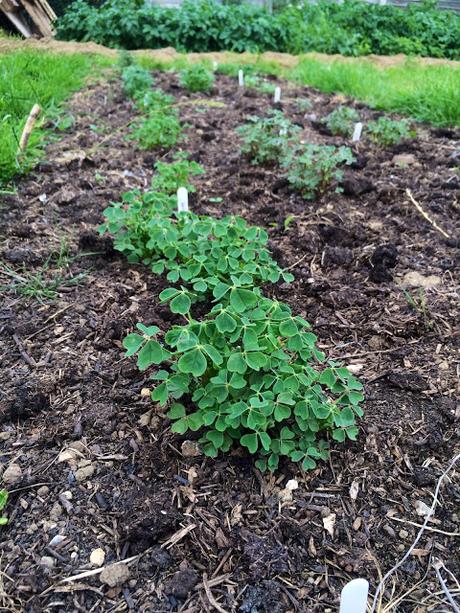 On one of the beds I'm experimenting with Oca as part of a first year Oca breeding initiative with the Guild of Oca Breeders.I'm sure you're familiar with this crop and I'm hoping that I'll be able to contribute to its future as a garden staple.The tubers were planted earlier in the year and are now beginning to find their feet in the virgin ground.I'm hopeful that we'll get a few blooms and be able to save some seed from these plants too.If you have the space to help out with the initiative there's more information on the website to help you join in.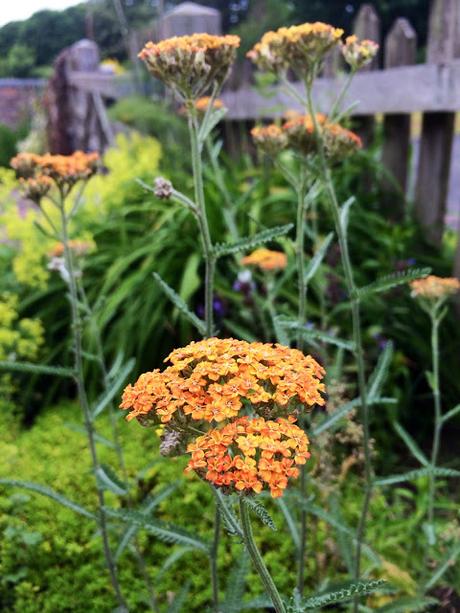 In other news, the garden is still waiting to be designed and planted.Livestock, work and the vegetable garden have taken priority.I imagine this may turn out to be more of an Autumn project now, along with the masses of hedging that also needs attention.The front garden, however, is starting to look good.The Opium Poppies have been the stars of the show lately, flowering in shades of red, purple and pink but others are just emerging to steal the show.Right now, I'm loving the Achillea 'Teracotta' that I planted last year.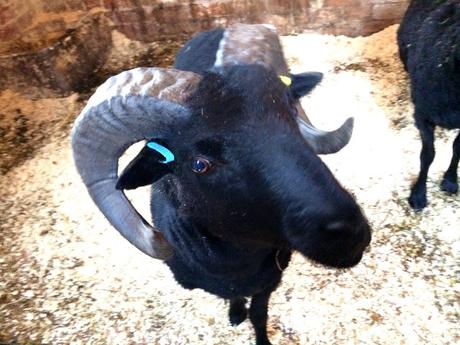 On the livestock front, we've added a new Hebridean Ram to the flock.Brutus, along with a friend George, will meet our small flock of six ladies later in the year and I'm hoping for some beautiful strong lambs come the spring.