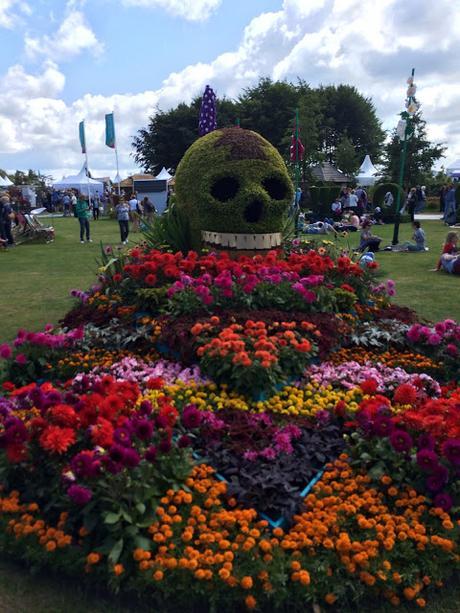 Loveday and Vernon with Birmingham City Council - The Day of the Dahlia
RHS Tatton Park Flower Show is a new favorite of mine when it comes to the garden show calendar.With the feel of a country fair, this celebration of gardening is packed full of attractions that mean even the horticulturally averse will find something to interest and stimulate them.I had an absolute blast today!I thoroughly enjoyed the various gardens, of which there were many categories, the vast floral marquee with its many displays and associated stands, and I also managed to spend rather a lot of money on gardening goodies and other bits and bobs from the food retailers and the gorgeous Country Living tent!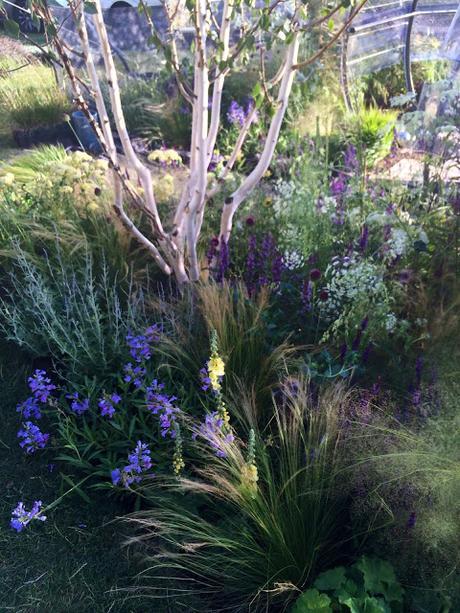 Planting in the 'Light Catcher' garden
I was lucky enough to have the pleasure to go behind the scenes of the show recently when helping a friend, Sharon Hockenhull, with her show garden: 'Light Catcher', which featured as one of three gardens celebrating the International Year of Light and which subsequently went on to win a Gold medal and the title of 'Best Year of Light Garden'.
To say I was thrilled with the outcome is a huge understatement and I could not be happier for Sharon considering just how much she's put in to this wondrous design.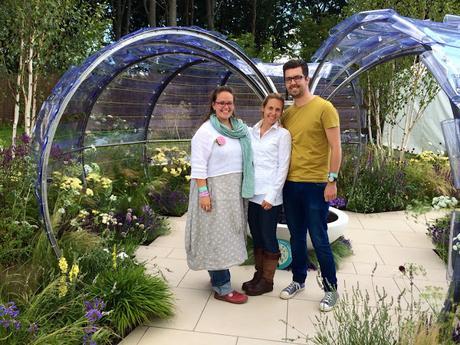 The experience of helping with the garden really helped me to appreciate the work that goes in to these designs.Luckily I only had the responsibility of growing some of the plants and helping to plant the final garden.Growing the plants was rather daunting as there's far too much jeopardy for my liking.Will it germinate?Will it grow big enough?Will it be eaten?And perhaps most importantly – Will it flower?Luckily for me, everything went to plan and my little "fizzy" and "frothy" beauties grew strong and now look fabulous as part of a very considered and beautiful garden.

  

I had my proud father moment today when seeing others enjoying the garden and unwittingly taking pictures of my plants.I somehow managed to avoid going round the garden pointing them all out individually!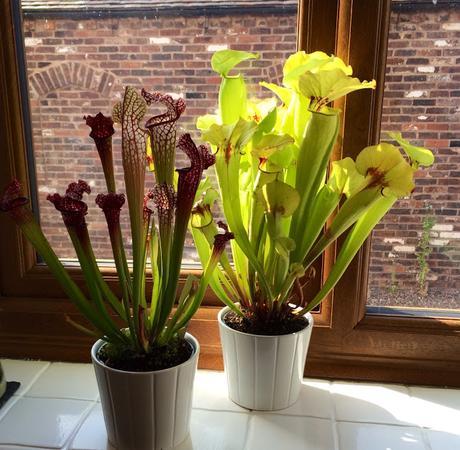 Sarracenia bought at the show
In terms of the other attractions at the show I particularly enjoyed the Plant Heritage Marquee, which housed the various plant societies, and the Back-To-Back gardens, which offer so much inspiration to those looking for new ideas or gardening in small spaces.The Feast Theatre was also a fantastic addition to the show and following a talk by Zalena from Rose Petals and Rice on Indian cookery I will now most certainly be making chapatti's.
As RHS shows go, this one has it all and I for one cannot wait until the next!