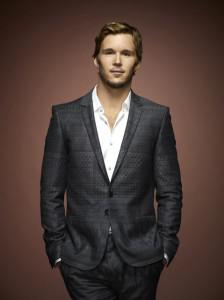 True Blood's Ryan Kwanten (Jason Stackhouse) is currently filming his newest movie, Not Suitable for Children, in the Sydney suburb of Redfern. This film centers around Kwanten's character, a 20-something man who suddenly discovers that he will be infertile in a month. This prompts him to find a woman who can bear his child before it is too late.
The film is being shot using ARRI ALEXA's higher-quality uncompressed RAW format. This is a new camera technology that is rapidly cutting out its own niche market among Aussie cinematographers.
Not Suitable for Children also stars Ryan Corr (Packed to the Rafters), Sarah Snook (Spirited) and Bojana Novakovic (Burning Man). It is being directed by Peter Templeman, written by Michael Lucas and produced by Jodi Matterson.
Make sure you keep your eye out for this upcoming movie, or if you live in the Sydney area, please let us know if you have seen this being shot on location.
Source: If.com.au – Ryan Kwanten to star in Australian romantic-comedy Not Suitable For Children and Satellite Boy and Not Suitable for Children shoot with ALEXA's ARRIRAW format
(Photo: HBO)