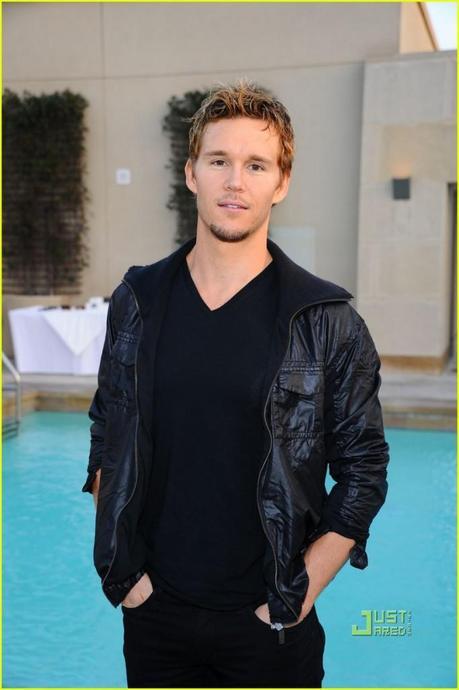 Recently True Blood star, Ryan Kwanten (who plays Jason Stackhouse in the HBO series) was seen out and about at the Oakley Summer Soiree. It was being held in the L'Ermitage Hotel in Beverly Hills.
Ryan looked dapper in a Boss jacket, Hugo V neck and matching jeans. While poolside, he got to listen to music by Little Jon and his son, DJ.
Can't wait to see what he wears as Jason in Season 4 of True Blood!
Source: Just Jared – Ryan Kwanten: Oakley Summer Soiree
(Photo Credit: Oakley/JustJared)