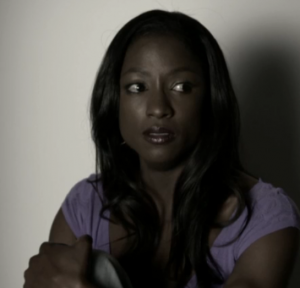 Fans of HBO's smash hit True Blood should know very well who plays the tragic Tara Thornton… the fit & fabulous Rutina Wesley.  Let's all show her our support by watching her on the Late Late Show with Craig Ferguson this Friday, May 27.
The show airs on CBS at 12:37 am.  So either make it home from your Friday night shenanigans by midnight, so you can get comfy and cozy before catching the show, or record it — whatever you do, just make sure to watch!  You never know, she may spill something about True Blood.  One can hope!
Thanks for the scoop, Kerrie! Remember, Truebies, we welcome your contributions!
Contribution credit: Kerrie
(Photo credit: HBO)